Look how colorful these new inmate uniforms are
They come in different colors and patterns.
The inmates at a central Minnesota jail have new colorful uniforms. 
The Stearns County Jail's new outfits range from solid lime green to striped blue and white.
But it's not a fashion statement. It's to help identify inmates based on things like gender, potential safety risks, disciplinary history, severity of current charges and past convictions, and more. 
According to the sheriff's office's newsletter, the new designs and color schemes will make it easier for officers and staff to identify an inmate's classification. And that should make things easier for everyone. 
"This is one of several changes being made within the jail to help boost the safety and security of the facility and those inside," the newsletter reads.
Jail Administrator Mark Maslonkowski tells GoMN using colors to identify inmates is a pretty common practice. 
"It isn't as common to use this many different colors and designs to identify different classifications, but it is done in other counties," Maslonkowski says. 
Here they are
Every uniform has a different meaning. 
The tan ones are for inmate workers. Solid orange ones are for general male inmates, while orange striped ones are for male inmates on lockdown. 
The solid blue ones are for general female inmates, and blue striped ones are for female inmates on lockdown.
Finally, that bright green one is for inmates classified to restrictive housing.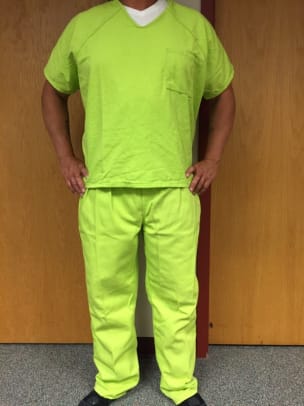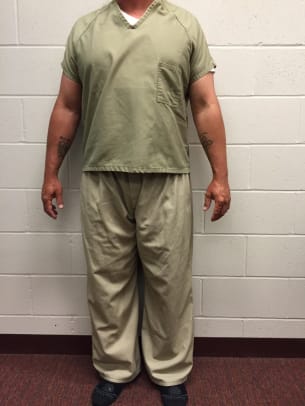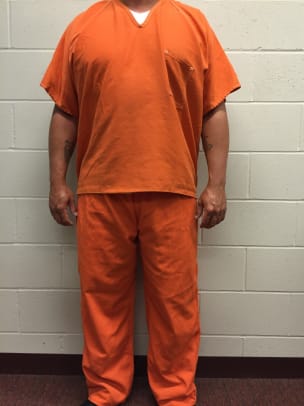 How common is this?
While color-coded uniforms is fairly common, the use of stripes in two of the Stearns County uniforms is somewhat unusual, given that stripes – ubiquitous prisoner-wear in the 19th century – were phased out in most jail systems during the 20th century.
There have been recent shifts back to stripes however, with the Washington Post reporting Saginaw County Jail in Michigan scrapped orange jumpsuits that were becoming "cool" amid the hype over popular prison-set Netflix series Orange is the New Black.
As for color-coding, there are examples of similar strategies taking place at other U.S. jails.
The Columbian reports inmates at Clark County Jail in Washington state use different colors not just to identify unruly inmates, but also to help guards understand their mental state.
Quilted green smocks are used at the jail, the newspaper notes, to indicate an inmate may be suicidal.
Slate notes Cleveland County makes prisoners wear pink shirts and yellow-and-white striped pants because it apparently makes escape more difficult.
Meanwhile Maricopa County Jail in Arizona, the hard-nosed local sheriff has implemented a policy that forces inmates to wear pink underwear and use pink towels, as reported by the Washington Examiner.