Minnesota's Largest Candy Store is also highway entertainment
The "Big Yellow Barn" is known for its giant selection of candy.
A trip up or down Hwy. 169 for a stop at Minnesota's Largest Candy Store will get you more than a fix for your sweet tooth, it'll also get you a good laugh. 
Actually, you don't have to stop because you can get the laugh driving by the store's big yellow sign on the west side of the highway. 
Related: 

– Uptown Theater, where the marquee is better than the movies
For example, their sign from earlier this week about President Donald Trump stopping global warming (clearly a play on Minnesota's extended winter snow and cold) has already shared more than 5,000 times. 
They've also recently posted signed about National Pi Day, candy tariffs, snow days, Vikings games, Bitcoin and fake news.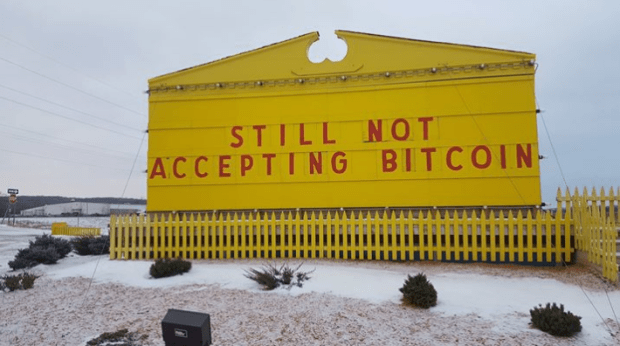 You can see more of their signs on their Facebook page. 
The store, originally known as "Jim's Apple Farm," is closed for the winter but reopens Frida, May 11. 
It's located in Jordan, about 25 miles south of Interstate 494.