Photos: Logic spreads positivity at Roy Wilkins
He's touring with Joey Bada$$ and Big Lenbo.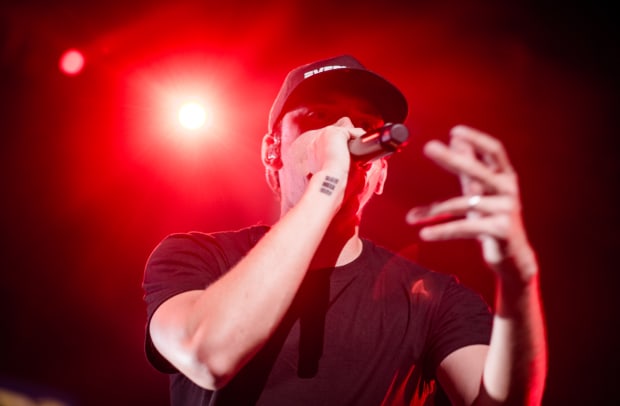 Photos by Mike Madison
Roy Wilkins Auditorium was full of positive energy Wednesday night as Logic's "Everybody" tour made its stop in St. Paul. Maryland rapper Big Lenbo opened with his fiery rhymes and bombastic beats. Brooklyn standout Joey Bada$$ then hit the stage rocking a Prince shirt and blazing through tracks from his ALL-AMERIKKKAN BADA$$ album. Logic finally closed the night out bringing the energy to an all time high with fan favorites including 1-800... and Fade Away.