Photos: The final show at the Triple Rock
The West Bank's church of punk rock closed its doors, but not without one last party.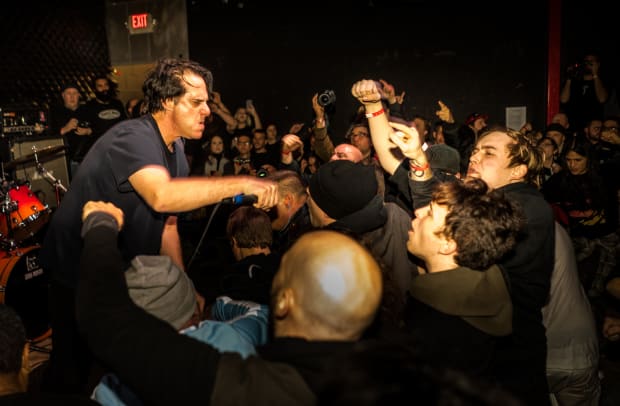 Photos by Darin Kamnetz
After announcing the closure of the Triple Rock Social Club in October, the time for the final show finally came on Tuesday night. 
A bagpipe processional marched from the "old bar" to the stage, one of the few reflective moments of the night. Tears were shed, but most of the crowd's energy was focused on getting in the pit one more time at the legendary venue. 
Dillinger Four headlined the night, with support from hardcore legends Negative Approach. Minneapolis favorites Kitten Forever rounded out the night along with Victory and The Slow Death.
Related: Review: Filth and fury – The last Triple Rock show ever