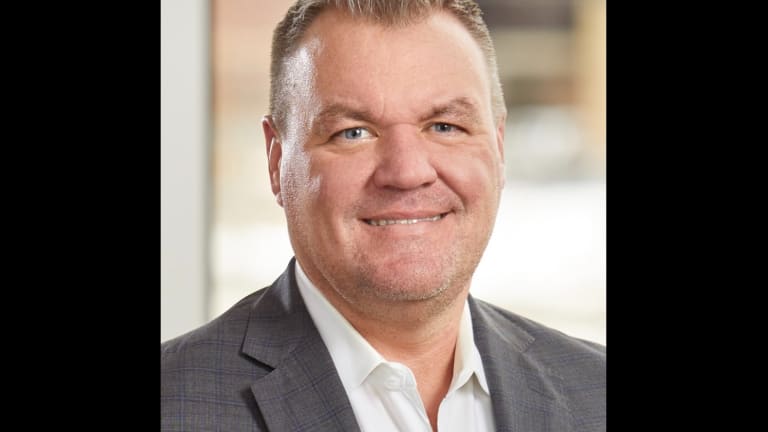 Fortune 500 company C. H. Robinson announces shock CEO exit
Bob Biesterfeld stepped down as president and CEO effective Dec. 31.
C.H. Robinson Worldwide, the Eden Prairie-based logistics giant, has confirmed the sudden departure of its CEO and president, Bob Biesterfeld.
In a filing with the Securities and Exchange Commission Tuesday, the third-party logistics and freight brokerage company said Biesterfeld stepped down effective Dec. 31, with his employment terminated Jan. 1.
The company describes his departure as "an involuntary termination without cause," and thus he's entitled to severance.
Scott Anderson, who has served as chair of the board since 2020, has been appointed interim CEO, though the company has started a search to find a permanent successor, with Anderson saying he doesn't want to be considered for the role.
Although the announcement was sudden, Freight Waves reports, citing someone familiar with the situation, that Biesterfeld's exit "had been in the works for months."
Biesterfeld joined the company in 1999 and was appointed CEO in May 2019, having previously been the chief operating officer since early 2018.
The Star Tribune reports that the company has struggled over the past year, getting to grips with the supply chain disruption caused by the COVID pandemic as well as surging inflation, with analysts noting the pressure was rising on Biesterfeld after poor quarterly results.
In a company statement, Biesterfeld said: "It has been a privilege to lead C.H. Robinson and this exceptional team.
"I am proud of all that we have achieved together, and it has been a pleasure working with so many talented members of the team throughout the organization during my tenure as CEO. I am confident that C.H. Robinson's industry leading people and culture will continue to ensure that the company is well-positioned for the future."