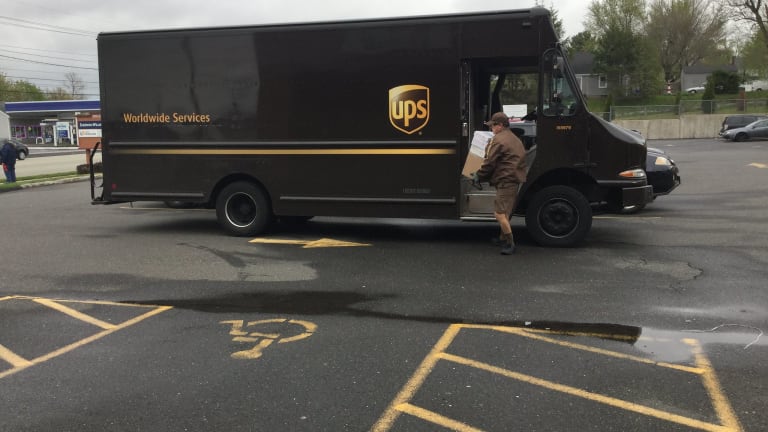 UPS hiring more than 3,300 seasonal workers in Minneapolis area
An estimated one-third of seasonal workers end up working full-time for UPS.
Job seekers could get a job within 30 minutes of being interviewed during UPS's pre-holiday hiring spree that will see more than 3,330 employees hired in the Minneapolis area. 
UPS estimates that approximately one-third of each year's seasonal hires end up with permanent jobs with the company, though the bulk of the season jobs will be in place from October through the end of January. 
Jobs that seasonal workers will be given include package car drivers, tractor-trailer drivers, driver helpers, package handlers and personal vehicle drivers. You can apply at www.upsjobs.com.
The hiring process will be speedy, with UPS saying it will present job offers to "qualified candidates in 30 minutes or less." 
Both part-time and full-time jobs are available. 
Prospective employees are encouraged to get the COVID-19 vaccine. 
President Joe Biden announced Thursday that a national mandate will go into effect within weeks that will require employers with more than 100 employees to require the vaccine or commit to regular testing. 
Biden's new employer policies won't go into effect immediately, NPR reports. The Department of Labor will need to write and issue the rule, which is expected in the next few weeks.