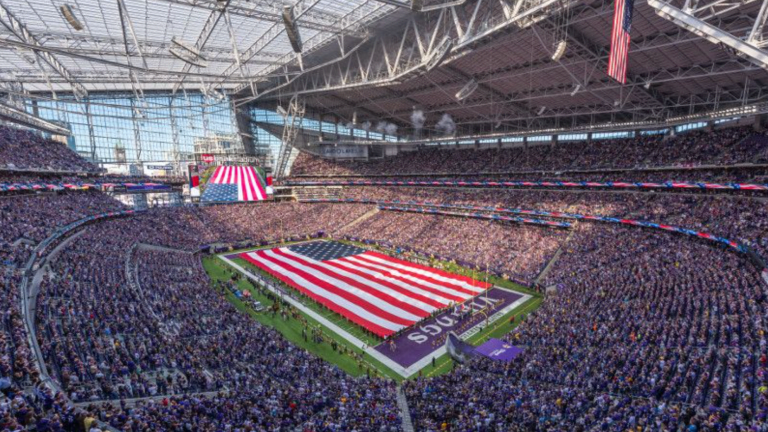 US Bank Stadium hiring 500 people to work Vikings games, concerts
The hiring fair starts at 3 p.m. Wednesday, Sept. 8.
A hiring fair will be held Wednesday, Sept. 8 in which U.S. Bank Stadium will hire 500 people to work Minnesota Vikings games, concerts and other events at the 65,000-seat venue in Minneapolis. 
The hiring fair will be held from 3-6:30 p.m. Wednesday. Anyone interested in getting one of the 500 part-time jobs can enter the stadium at the Northwest Legacy Gate off of 401 Chicago Ave. 
Job openings include guest experience representatives, cashiers, cooks, warehouse workers, food service stand workers, retail operations and event security. 
Large events at U.S. Bank Stadium require approximately 3,000 people to fill a litany of jobs, while several hundred workers are required for corporate and private events, tours and daily operations. 
A news release about the hiring fair says job perks include 15-20 events per year, free parking, free meals and "exclusive employee benefits." 
To qualify for a job, a background check is required and applicants must be at least 18 years old with a high school diploma or GED.