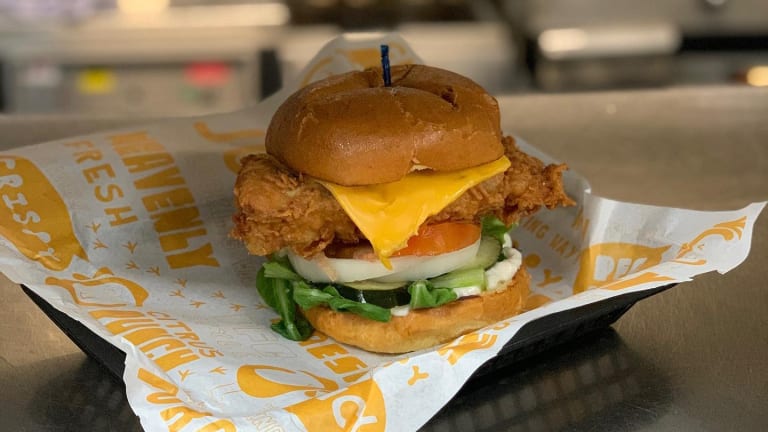 2 Rochester restaurants announce abrupt closure due to COVID, worker shortage
The owners made the announcement just a week before their final day in operation.
A local restaurant group is closing two of its Rochester restaurants, saying the ongoing impact of COVID and continued staffing challenges are too much to overcome.
Boxcar Hippie, a burrito restaurant, and Porch Fried Chicken will each be open through Sept. 19, according to posts on each eatery's social media pages from over the weekend. They'll be doing only takeout and delivery over the course of their remaining days.
The restaurants are both operated by Championship Dining Group and are located at the same address (20 4th St SE) — Box Car Hippie on the lower level, Porch on the upper level.
"After 5 unforgettable years, we have made the difficult decision to close our doors for good," the announcement, signed by the dining group's owners Justin Schoville and Lindsay Zubay, says. "This is a very hard decision for us because we love this restaurant, the historic space, our loyal guests, and especially the wonderful team of people who made this place what it is. To all of you who breathed life into this space, we cannot thank you enough."
Championship Dining Group has two other restaurants in Rochester: Mr. Pizza North and Hot Chip burger (and vegan burger) bar.
Schoville and Zubay offer two main reasons for the closures of Box Car Hippie and Porch.
First, the "ever changing effects of COVID," which has impacted their day-to-day operations and "drastically affected [the] business structure," the announcement reads.
Second, a lack of staff. The restaurants "need to have enough staff on at all times," the post explains. "We do not have enough to properly run service. 
"We want our guests to have the best dining experience each time, and we cannot do that at this time."
Numerous restaurants across the country are facing a worker crunch amid the ongoing pandemic. Just here in Minnesota, an Osseo bar and grill changed its hours and cut its menu in half to keep up. And the Panera Bread in Rochester had to temporarily close because it couldn't find enough workers.