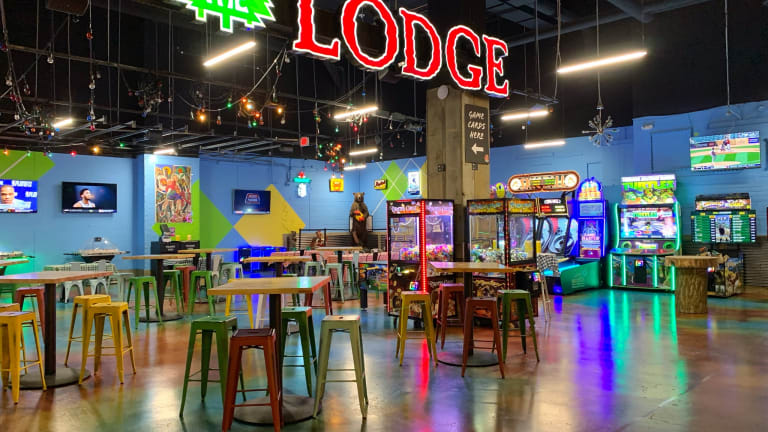 Six months after opening, Mall of America's Fair on 4 to hold grand opening
There will be live music and discounts on activities.
The fair-inspired entertainment venue at the Mall of America is celebrating its grand opening six months after opening its doors. 
Fair on 4, which opened on the fourth floor of the Bloomington megamall in March, is marking its grand opening the weekend of Sept. 17 with live music, happy hour deals and discounts on activities. 
The grand opening was pushed back to next weekend due to the COVID-19 pandemic.
Related [March 31]: Fair-inspired entertainment venue now open at Mall of America
The 35,000-square-foot "hangout" features a fast-casual, food hall concept offering fair-inspired treats, made-from-scratch pizzas, drinks and activities, including ax-throwing, go-karts and arcade games. 
"Drive like a pro on the quarter-mile go-kart track, learn to throw axes, enjoy delicious fair food like cheese curds, house-cut fries, hand-dipped corn dogs and our signature cocktail ice cream float for dessert," managing partner Jeff Brown said in a statement. "Laugh, compete and just let loose with our long list of shenanigans. This is an experience worth enjoying with friends and family."
During the grand opening, from Sept. 17-19, people can get happy hour prices all weekend on food and drinks, plus $4 off ax-throwing and go-karts
The Fair on 4 is open daily at 11 a.m. 
The creators of the Victoria Burrow in Victoria are behind this new establishment.
Follow Bring Me The News on Twitter for the latest breaking news