Watch: A bear has been spotted wandering around Chaska
A neighbor said he didn't see the bear do much, adding it "looked lost if anything."
A black bear has been spotted wandering around a neighborhood in Chaska this week, catching the attention of plenty of residents. 
The bear has been spotted in the Points West neighborhood, near Engler Boulevard and Highway 212, in Chaska for the past few days, with several residents in the area saying on social media they've spotted the bear.
Chaska resident Andy Olson told Bring Me The News he and his neighbors saw the bear wandering around Prescott Court around 8:45 p.m. Tuesday. 
Olson said he didn't see the bear do much, adding it "looked lost if anything."
Here are some photos the neighbors took of the bear: 
Bear spotted in Chaska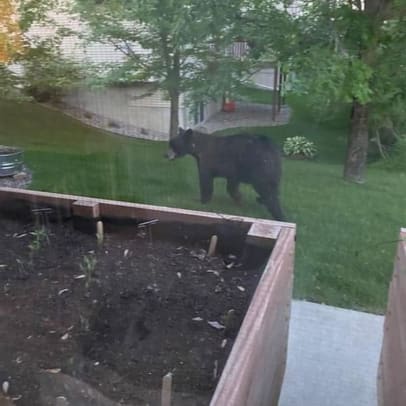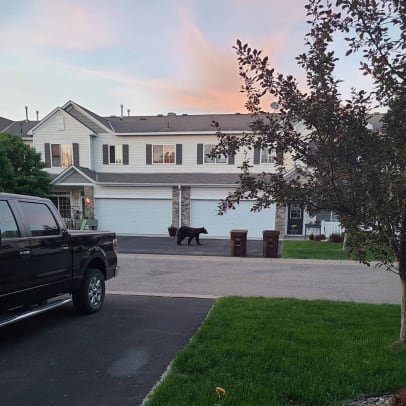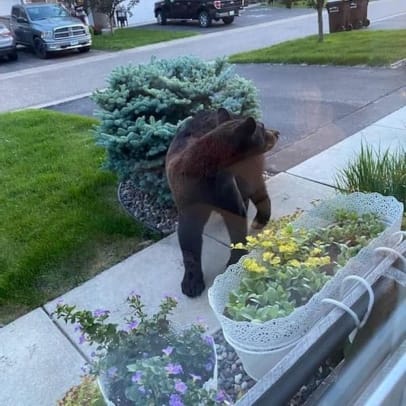 And here's video of the bear in the Points West neighborhood Tuesday night, courtesy of Kristina Kwan:
Olson said he followed the bear for about a half-mile or less until police and fire officials showed up, then he went home because he had dinner cooking. 
"Our police officers and firefighters responded to a call about the bear sighting and monitored the bear and its movements," City Communications Manager Kevin Wright told Bring Me The News, adding they informed residents about the recent bear sightings and shared tips to help get the bear to move on.  
The bear was spotted again Wednesday morning, according to a Nextdoor post. 
The Chaska Police Department said Tuesday it has received reports of bear sightings in the area and is asking people to follow the Minnesota DNR's advice to help the bear move on.
That advice includes taking down birdfeeders for the next few weeks, making sure garbage and recycling cans are securely shut and keeping an eye on your pets (and bring their food indoors).
People shouldn't approach the bear, but can watch from a safe distance or inside to assess why it's there, like if it's attracted to a food source, the PD's post said. And people should wait to see if it leaves on its own, but if it doesn't and approaches, such as comes up to your house or puts its paws on your windows or doors, you can try to scare it away by making loud noises (shout, bang pots or slam doors). 
Residents first reported the bear to the City of Chaska Tuesday morning. Wright said based on resident comments, it seems the bear was in the area of Falls Curve and Audubon Road in the early morning, around 3 a.m., and then it ended up in the area between Engler Boulevard, Bavaria Road and Highway 212 by about 11 a.m.
"Best we can guess is that it moved west along the Highway 212 corridor," Wright said. 
No incidents involving the bear have been reported to the city, Wright noted. 
Bring Me The News has reached out to the Minnesota DNR for more information.
Black Bears are the only species of bear in Minnesota, according to the DNR, with roughly 12,000-15,000 in the state. While they generally live in forests and swampy areas to the north, their range has been expanding to the south and west — and they do sometimes amble into more populated cities and towns. They are generally cautious around humans.
"Anyone who encounters a bear should have healthy respect for it, but, at the same time, do not feel that it is an inherent threat," the DNR says. 
Bear sightings in the Twin Cities metro have seemed more prevalent in recent years partly because people are noticing the animals more thanks to the increase in cameras on people's homes. 
In April, several bear sightings were reported in Woodbury, and in early May bears were spotted in Lino Lakes, Vadnais Heights and North Oaks. 
Back in 2018, a bear visiting Chaska also made headlines. At the time, Chaska police chief Scott Knight told the Chaska Herald it's the first time in 43 years he can recall a bear being in Chaska.
The Minnesota DNR's website has more information on bears and preventing conflicts with them here, as well as a map where people can submit bear sighting reports and see where the animals have been spotted.