Photos: A bear wandered around Union Depot in St. Paul Thursday morning
Bears do occasionally make their way to the Twin Cities.
A bear made its way to the Union Depot in downtown St. Paul early Thursday morning, according to a Facebook post by Union Depot.
Lindsay Boyd, the marketing manager for the Union Depot, told BMTN security noticed the bear around 1 a.m. and it hung out in parking lots B and C for about an hour and then wandered off.
The bear minded its own business and didn't cause any damage, Boyd said, adding that this is the first time a bear has paid a visit to the historic railroad station.
Bear wanders around Union Depot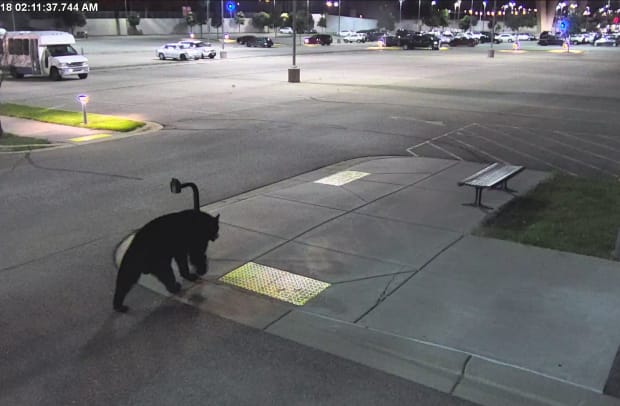 St. Paul Police Department spokesperson Mike Ernster told BMTN the police department did not receive any reports of bears in the area and he hasn't heard about any bears in the city in recent memory. 
Black bears do occasionally make their way to the Twin Cities. Last fall, several bears were spotted in the north metro and last spring, the Minnesota DNR had to shoot a bar in North St. Paul.
The black bear is the only species of bear in Minnesota, according to the DNR. They generally try to avoid people, but can come into contact with them when seeking food.