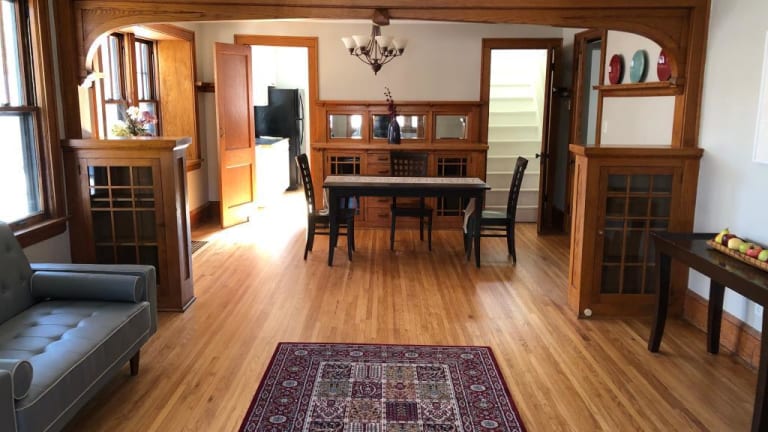 A superb craftsman bungalow in the heart of Mac-Groveland
It's the perfect mixture of history and modern touches.
Nestled in the heart of St. Paul's Mac-Groveland neighborhood is a perfect example of one of America's most beloved architectural housing styles: The American craftsman.
Built in 1924, this updated craftsman bungalow at 1858 James Avenue is just the right mixture of historic design and modern amenities.
And don't let the word "bungalow" fool you, this house has bags of space.
Each room has a fresh lick of paint and new floors, with standout features including a dining room buffet and plate rail that features stunning unpainted oak woodwork.
It's the kind of home that makes the most of the weather, with a sunroom at the front and a wood deck leading out to a lovely yard in the back – ideal for entertaining.
You couldn't ask for a better neighborhood either, with the house a short walk from everything from parks, to restaurants, coffee shops, hardware stores, and transit lines.
You can take a look in person at an open house between 10 a.m. and 1 p.m. on Saturday, March 9.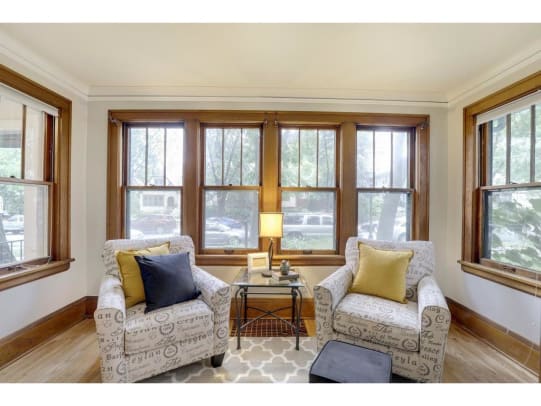 More about 1858 James Avenue
This is a beautiful house, with every room in pristine condition.
Between its above-ground rooms and its airy basement, there's enough room for four bedrooms across its 1,960 square feet.
As well as a full bathroom, there's also a superb ensuite 3/4 bath in the spacious upper-level master bedroom.
A more recent addition, and an eminently practical one, is the two-car garage to the rear of the property.
It's on the market for $374,500, so snap it up before it's too late!
1858 James Avenue. Check it out and give me a call.
Larry LaVercombe
Team Larry
(612) 925-0000