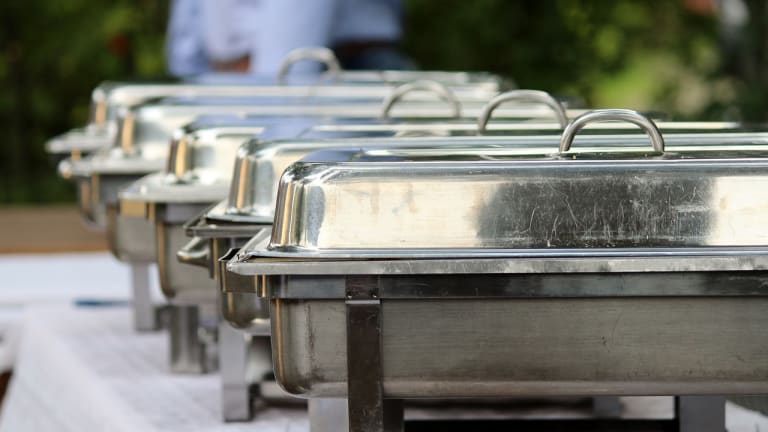 America's 'best buffets' list includes restaurants in Minnesota, Wisconsin
Edina's Q. Cumbers made the list.
A national food site has had a go at compiling the best 20 buffets in the United States, and venues in Minnesota and western Wisconsin made the list.
Q. Cumbers on Edina's France Avenue is included in Tasting Table's round-up, drawing praise for its "fresh, seasonal ingredients" and its expensive salad selection.
"We're salad fanatics, and the salad bar at Q. Cumbers features 50 feet of fresh, delicious greens and veggies for those herbivores looking to get their fill of quality vegetarian fare," it says. 
Now we're not calling into question the quality of Q. Cumbers, but reading the list we're not absolutely convinced Tasting Table has actually paid the place a visit. 
The majority of its description seems to be based upon the description on Q. Cumbers website, and its picture was taken from the restaurant's Facebook page.
That said, Q. Cumbers does have a respectable 4-star rating on TripAdvisor, pretty good for a buffet restaurant, so the choice isn't necessarily a bad one.
A western Wisconsin buffet restaurant which also has a 4-star TripAdvisor rating also features on the list: North Country Steak Buffet in La Crosse.
"In the small town of La Crosse, Wisconsin, you can find yourself surrounded by an unlimited array of steak, burgers, chicken, and pork chops — and there's even a taco bar for those of us craving something spicier," it says.