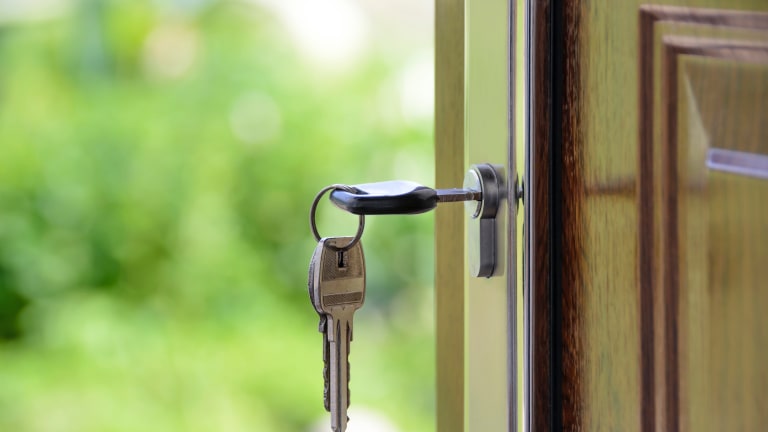 As mortgage rates rose, Twin Cities house sales plunged in 2022
The Twin Cities' hot housing market is showing signs of cooling off.
As mortgage rates increased in the second half of 2022, home sales plummeted in the Twin Cities.
Minneapolis Area Realtors and the St. Paul Area Association of Realtors released their annual report Wednesday. The two organizations serve a 16-county area in the Twin Cities and western Wisconsin.
Here are some of the key points:
As mortgage rates rose, sales went down
Among the major findings of the report is that home sales in 2022 were the lowest they have been since 2014. That number is in stark contrast to 2021, when home sales hit a 20-year high.
The report points out that mortgage rates had risen significantly by the second half of 2022, going from around 3.5% to more than 7%.
"It felt like the housing frenzy was continuing into spring and summer, but the [Federal Reserve] poured cold water on that in a hurry as inflation rose dramatically," said Brianne Lawrence, President of the Saint Paul Area Association of Realtors.
The spike in home sales in 2021 was also matched with a 20-year low in housing inventory for sale, according to the report. In 2022, as sales dropped, inventory rose by 16.2%, reaching 5,914 units at the end of the year.
A sellers' market slows down
In 2022, sellers listed a total of 68,006 properties on the market, which was a 10% decrease from 2021.
And as sales began to slow, sellers began accepting lower offers. In December of 2022, sellers accepted 96.3% of their listing price, which marked the lowest figure since 2016. It also took longer for those homes to sell, with the average number of days on the market increasing by 10.7% to 31 days.
The median home price did continue to rise, reaching $362,500. Still, the rate of increase slowed in 2022 compared to 2021.
But Jerry Moscowitz, President of Minneapolis Area Realtors, said steadying inflation could make the market more competitive in the spring and summer.
"I went from sifting through more than ten offers with my sellers to counseling them about being patient while on the market all within one year's time," Moscowitz said in a statement.
"Inflation may be turning a corner and rates could moderate by summer. If that happens, pent-up demand will surface and we'll go right back to a competitive market with bidding wars where demand far exceeds supply."
Not all housing inventory was equal
While home sales slowed in most categories, rates varied by category. Sales of single family homes went down by 19.2%, while condos went down by 20.3% and townhomes went down by 17.8%.
But newly constructed homes fared better overall. Sales of previously owned homes went down by 20.1%, compared to a decrease of 8.3% for new homes.
And the market for luxury homes also did better than others. Homes sold for more than $1 million went up by 7.5%, reaching a record high.