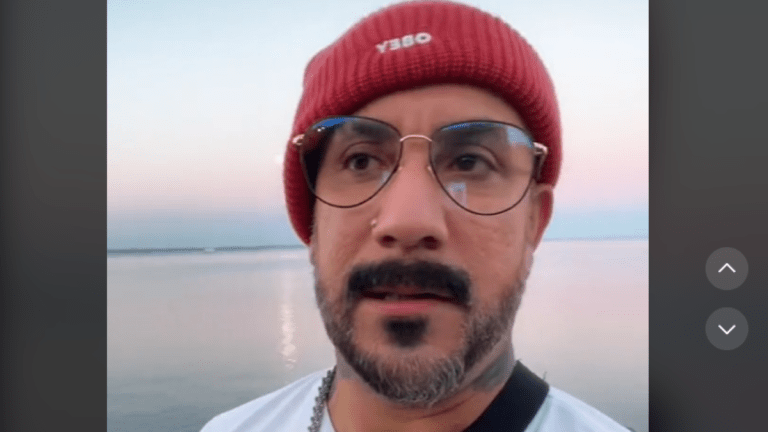 Backstreet Boys star visits Duluth for wedding, complains about lack of Ubers
He did call the area "absolutely breathtaking."
Backstreet Boys' AJ McLean paid a visit to Duluth, Minnesota, over the weekend, and although he said it was "breathtaking," he did have a few complaints. 
"Damn, Duluth, you ain't got no Ubers. Damn, Duluth, you ain't got no cabs. Damn, Duluth, trying to get to my buddy's wedding. Damn, Duluth, where the f*** you at?" McLean sings. 
Here's the video: 
McLean eventually made it to get ready for his friend Zaya Leavitt's wedding, a later video showed (Note: the song on the video includes strong language). 
In an earlier video from his trip to Duluth, McLean filmed himself in front of Lake Superior, calling the view "absolutely breathtaking." In the video's caption, he said he's "Never seen something so serene and beautiful in all my life," adding its a "little taste of heaven."
In another video, he said he began his travels at 2 a.m. to get to Duluth, which he called "bum f*** Egypt," saying his flight had a connection. 
Glad the view was worth it. 
McLean's Duluth videos got the attention of a lot of people on Twitter, with some in the area offering the Backstreet Boy a ride.  
And for the record, Uber and Lyft both operate in Duluth, as do a few cab companies. 
Though, a FOX 21 story from earlier this summer said the city has been dealing with a driver shortage (as has much of the U.S.), with users getting alerts saying "few drivers available." The news station says many have to wait 45 minutes to 2 hours for a ride.