Bartz brothers unveil giant whale snow sculpture in New Brighton
Walvis is more than 22-feet tall and 63-feet long!
The Bartz brothers have done it again, this time creating a massive whale snow sculpture in the front yard of their New Brighton home. 
Austin, Trevor and Connor Bartz unveiled "Walvis the Whale" during their grand opening Saturday afternoon, and their residential street in New Brighton will now be a main attraction for Minnesotans for the rest of the winter as people are free to stop by to see the sculpture and pose for pictures. 
A $25 donation to the Bartz's charity – providing clean water to people in Niger and Uganda – will make the whale sculpture blow blue steam through a smoke machine. 
How big is Walvis? It's 22-feet tall and 63-feet long. 
According to WCCO, the brothers put in more than 600 hours of work to create it, using approximately 260,000 pounds of snow. 
The Bartz boys started making snow sculptures eight years ago, and you can relive their creations in the photo gallery below.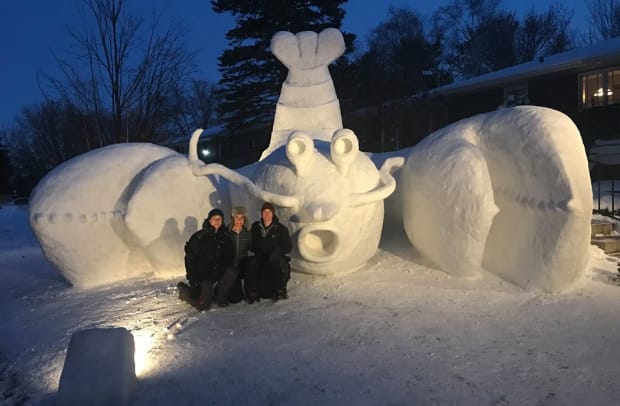 You can find the snow sculpture at 2777 16th Street Northwest in New Brighton.