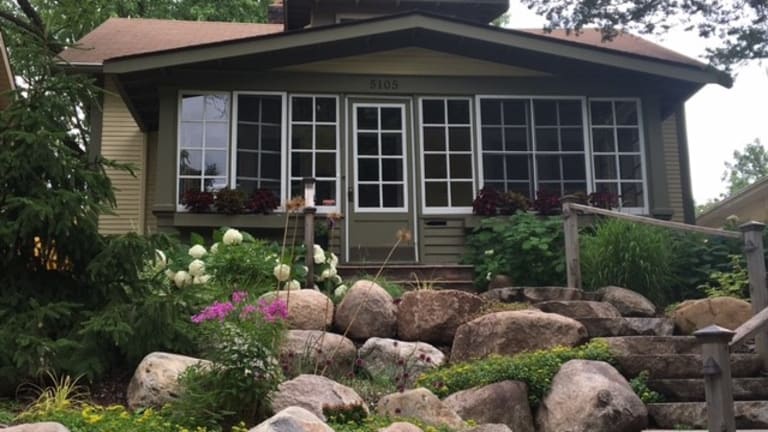 Blocks from Lake Harriet, this craftsman home has unbeatable curb appeal
You won't find this listing online yet, giving you a head-start on the competition.
This is a rare opportunity for prospective buyers, as this stunning craftsman home won't go up on MLS for another week.
Realtor Larry LaVercombe, of Lakes Area Realty, is offering Bring Me The News readers a sneak-peek at 5105 York Avenue South, in Minneapolis' desirable Fulton neighborhood.
Location is everything, and this home can be found just a few blocks from Lake Harriet and just one block away from the antiques-hub at 50th and Xerxes, home to a Dunn Bros. coffee shop and the newly-opened Don Raul Mexican restaurant.
But the house itself offers so much more.
Built in 1917, this craftsman home retains its beautiful original built-ins and exceptional woodwork throughout. 
Its two bedrooms are both ensuite, while the main floor bathroom comes with a deep clawfoot tub.
A fabulous, recently-updated kitchen opens out to a dining room providing ample room for family gatherings and entertaining, and the house has recently undergone $10,000 of energy efficiency improvements.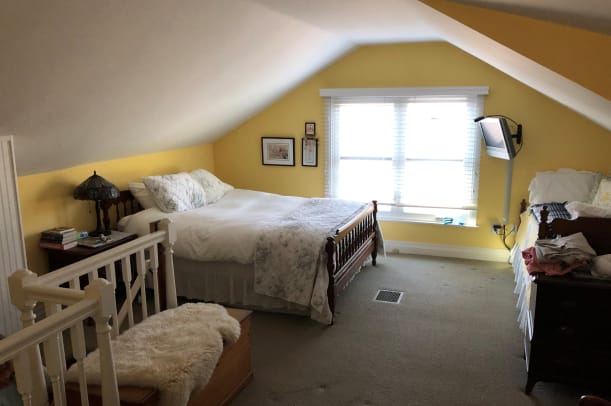 It gets even better outside, where a top-class backyard is a professionally landscaped oasis, with beautifully designed gardens, a welcoming patio area and a deck for grilling season.
The front meanwhile has unbeatable curb appeal, with the home set 20-feet above the street and a featuring a gorgeous rock garden complete with granite steps.
The window-lined porch provides a perfect space for admiring the sunset while sipping a drink, while the elevated view above street levels offers an element of privacy that is rare for Minneapolis.
With 1,200-square-feet of floor space, 5105 York Ave. S. will be on the market for $415,000.
Larry LaVercombe, of Lakes Area Realty, has the listing. He can be contacted at 612-324-0957 or by emailing larry@larrylavercombe.com.