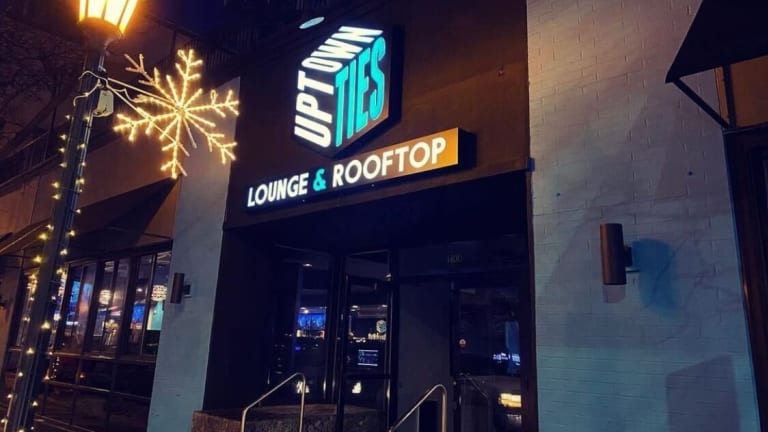 Chef Justin Sutherland to debut comfort food concept at Uptown Ties
The former location in downtown Minneapolis closed in December.
After abruptly closing its Nicollet Mall restaurant in downtown Minneapolis, Ties Rooftop & Lounge has opened in Uptown and will debut its food concept from acclaimed Twin Cities chef Justin Sutherland on Friday.
Rebranded as Uptown Ties, the bar, restaurant and nightclub held a quiet opening over New Year's Eve weekend at 1400 Lagoon Ave., in the former Uptown Tavern & Rooftop space.
On Friday, it will debut a Northern Soul menu based on the cookbook Sutherland released in October.
It's open 5 p.m. to 2 a.m. on Fridays and Saturdays, but hours will vary depending on demand, according to the business's Instagram. Dinner service runs from 5-9 p.m., with a late night bar menu available from 10 p.m. to 2 a.m.
Sutherland told Bring Me The News the menu includes fried chicken, wings, chicken tenders, brisket, ribs, catfish, po' boys and a variety of sides. The late night menu will consist of sliders, wings and sides.
Northern Soul from Chef Justin Sutherland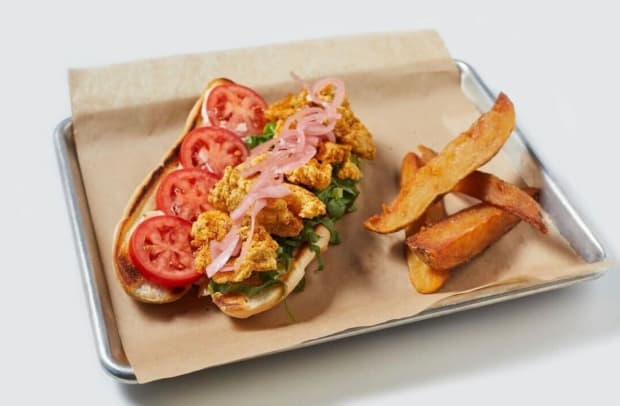 Sutherland's concepts will also be served at the new bar and restaurant next door to Uptown Ties — Daisy's — which will officially take over the former Cowboy Slims space at 1430 Lagoon Ave. in March, the Minneapolis/St. Paul Business Journal reported.
Daisy's is expected to be a country-themed bar like its predecessor.
Sutherland says Uptown Ties will offer a full tap list, cocktails and THC selters. Live DJs will also be playing nightly.
The downtown Minneapolis location opened in March 2022 with a plan to "push downtown back in the right direction" before it announced its closure in early December "due to unseen circumstances." The four-story space was formally occupied by Randle's and Rojo Mexican Grill. 
It now appears its aim is similar for Uptown, with Sutherland – who was not involved in the Nicollet Mall location – promoting the hashtag  "#BringUptownBack", as the neighborhood continues to see closures and new businesses moving into the area.
"We are excited to be apart of the revitalization of Uptown. We are bringing back the cities premier entertainment and dining district and providing a safe environment," Sutherland said, adding more undisclosed projects for the neighborhood will debut in the spring and summer.
Stella's Fish Cafe, Williams Uptown Pub & Peanut Bar and Amore Uptown all closed its doors for good in the neighborhood in recent months. However, new businesses like bb.q Chicken and Art + Rec Uptown have opened as well.
Sutherland, who rose to greater prominence as a contestant on Food Network's Iron Chef, is responsible for Twin Cities restaurants including The Handsome Hog, The Gnome, Gray Duck Tavern, Obachan Noodles and Chicken and Chickpea Hummus Bar.
He spent the second half of 2022 recovering after suffering serious injuries last summer in a boat accident. Sutherland said Friday "everything is going well," but he faces "a lot of recovery and rehab to go" with "a few more surgeries" ahead.