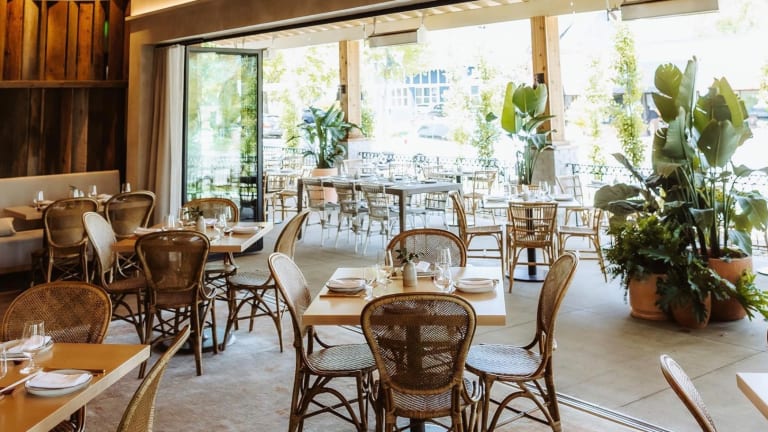 Chefs from 5 Twin Cities restaurants among James Beard Awards semifinalists
There are first time nominations for Shawn McKenzie and Ann Ahmed.
Five Twin Cities chefs are among the semifinalists for this year's James Beard Foundation Awards.
The list of semifinalists was released on Tuesday, and includes two first-time nominees and three repeat nominees.
Shawn McKenzie, of Minneapolis' Café Cerés, is up for the national award for Outstanding Pastry Chef or Baker. She is the co-founder of Café Cerés and in 2022 also took on the role of executive pastry chef of Rustica Bakery.
There are four chefs in the running for Best Chef: Midwest, including a first-time nomination for Ann Ahmed at Khâluna in Minneapolis.
Christina Nguyen of Hai Hai is also nominated, having been a finalist in the same category in 2019 and 2020, and a semifinalist in 2018. Yia Vang of Union Hmong Kitchen at the Graze food hall has been named semifinalist for the second consecutive year.
Karyn Tomlinson rounds out the list with her first nomination for her restaurant Myriel in St. Paul. She was a semifinalist in 2019 when she was head chef at Corner Table in Minneapolis. Myriel features a rotating à la carte menu and a chef's tasting menu at its Highland Park location.
Ahmed, who is also the chef behind Lat14 in Golden Valley and soon-to-close Lemon Grass Thai Cuisine in Brooklyn Park, has won rave reviews since opening Laotian restaurant Khâluna in south Minneapolis in October 2021. It was named one of Eater's Best New Restaurants of 2022.