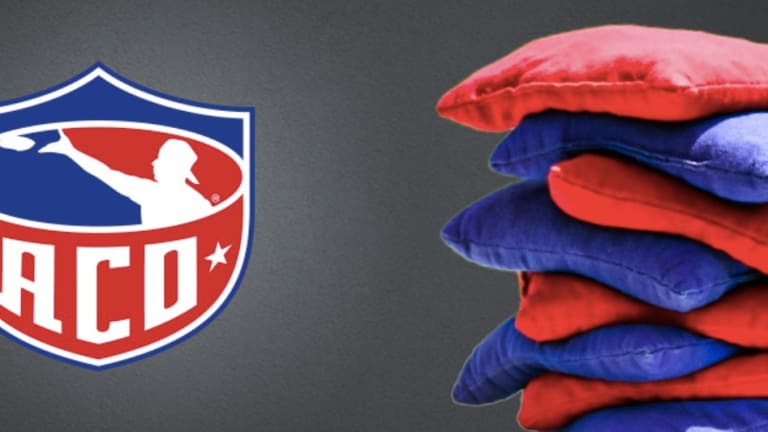 Cornhole hits the big time with official Hinckley tournament and $10,000 purse
Call it cornhole, call it bags, either way there's big money to be won at Grand Casino Hinckley.
A major tournament for the bag-tossing sport of cornhole is coming to Hinckley, Minnesota.
The ACO Grand Casino Major Cornhole Tournament will take place Friday, Mar. 20, and Saturday, Mar. 21. With a guaranteed $10,000 in prize money, the tournament has one of the biggest purses for its size.
Cornhole, the sport in which players aim to toss bean bags into a hole on a raised wooden platform, has spread from backyards to breweries to beaches across the country.
Now, major tournaments like this one take cornhole inside and turn the popular summer sport into a year-round passion.
Five divisions of this American Cornhole Organization Major Tournament — COED, Big Blind, Seniors, Womens, World Singles, and World Doubles — will compete over the two days in March.
The $10,000 in prize money will be distributed across all divisions, with the Doubles Division paying prize money to the top 8 teams and the Singles Division paying prize money to the top 12 players.
A game with historic roots
Cornhole tournaments with big purses may be just beginning, but the sport has deep roots in the past. Some claim the history of cornhole began in 14th Century Germany. Others say the Blackhawk Tribe of Illinois is responsible for the sport.
Regardless, about 15 years ago, Cincinnati football team tailgaters spread the game, sometimes called tailgate toss, to football fans across the country. In 2011, the New York Times said the Midwest game was "sweeping the Northeast," and it's never looked back.
Now, the American Cornhole Organization offers official rules, rankings, and major tournaments across the country, including the March tournament at Grand Casino Hinckley.
"I'm thrilled we can host and sponsor such a fun sport," says Mike Engel, General Manager at Grand Casino Hinckley.
The ACO Grand Casino Major is free to watch, and tickets to compete in the event — on sale now — begin at $25. To secure your spot in the tournament, register here.