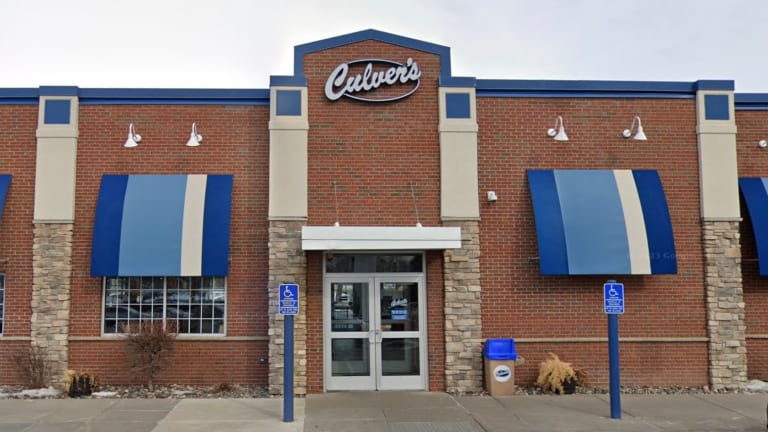 Culver's is scrapping Pepsi drinks, switching to Coca-Cola
Some people are displeased with the change.
Culver's is dropping Pepsi drinks in favor of Coca-Cola.
The famous Wisconsin-based chain known for its ButterBurgers and frozen custard confirmed the switch in responses to questions on its social media pages.
It'll mean goodbye to Pepsi, Diet Pepsi, Mountain Dew, and Tropicana soft drinks, and hello to Coke, Diet Coke, Sprite, Fanta, and Minute Maid.
Dr. Pepper (owned by Keurig Dr. Pepper) fans can rest easy as it will be staying at Culver's, as will Culver's signature root beer, diet root beer and fresh brewed sweet and unsweetened teas.
No date has been provided when the change will be completed, but the decision hasn't gone down well with some fans on social media.
"Switching from Pepsi to Coca-Cola is a bad move. I'll stop going to Culver's. Some of their food goes perfect with Pepsi," one wrote.
"Dear Culver's — I have supported you for years because you were the only Burger chain with great burgers that had Pepsi instead of Coke. Switching to Coke was a horrible move as you are now just like the others. I might as well pay an extra dollar at [Five] Guys at this point. I'll keep checking to see when you switch back after seeing what a terrible move this is, and then I will come back," another commented.
Others showed their support for the change.
"I just went to a local Culver's and found they're serving Coca-Cola products now. I cannot begin to describe how happy that makes me," one account tweeted.
"Loving that Culver's is switching from Pepsi to Coca-Cola products. It's the little things," another person said.
Culver's has given its customers a chance to provide feedback on the change.
It's notable as Culver's was one of the only fast food burger/sandwich spots to stick with Pepsi products instead of Coca-Cola. Others who have Coke over Pepsi include:
McDonald's
Burger King
Wendy's
Arby's
Dairy Queen
Sonic
Hardee's
Five Guys
White Castle
Bring Me The News reached out to the company for comment on Thursday.
There are a total of 60 Culver's restaurants operating in Minnesota and 145 in Wisconsin. Culver's has a total of 897 restaurants in 26 states, according to its website.