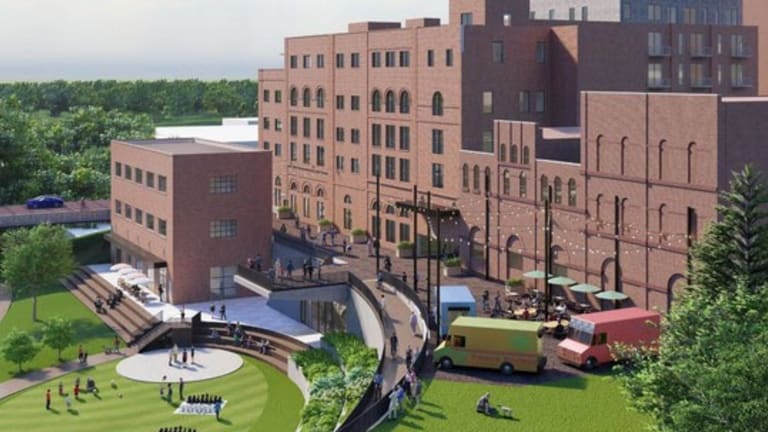 Developer for Hamm's Brewery revamp in St. Paul officially approved
JB Vang Partners Inc. has proposed housing, commercial space and more for the area.
The City of St. Paul has officially approved a developer to transform the historic Hamm's Brewery complex.
JB Vang Partners Inc. was unanimously approved by the city's Housing and Redevelopment Authority to be the exclusive developer for the project, after it was tentatively approved by a city selection committee in December.
JB Vang plans to transform the Dayton's Bluff landmark into 259 affordable housing units, building family-sized row homes and rental apartments.
It would also create 56,000-square-feet of commercial space with a two-story marketplace, indoor community space, and an outdoor plaza and green space adjacent to Swede Hollow Park.
The development is expected to cost around $146 million, according to the proposal.
The Minneapolis/St. Paul Business Journal reports JB Vang could potentially break ground starting in 2025.
Hamm's Brewery in St. Paul was once the flagship location of the Theodore Hamm Brewing Company, founded in 1865. The brewery closed in 1997 and the city's HRA began work to begin redeveloping the site seven years later.