Estate sale at Irwin Jacobs' Orono mansion postponed
Unforeseen family circumstances was given as the reason.
The planned estate sale at the homes of the late Irwin and Alexandra Jacobs in Orono this weekend has been postponed.
In a post on its social media pages, Minneapolis' H&B Gallery, which was running the sale, wrote: "Due to unforeseen family circumstances, this weekend's estate sale has been delayed and will not continue at this time.
"We apologize for any inconvenience."
Further details about the "unforeseen family circumstances" were not provided, though it was clarified that it doesn't relate to anyone at H&B Gallery, suggesting that the issue is with the Jacobs family.
The sale had been due to get underway on Friday and continue throughout the weekend.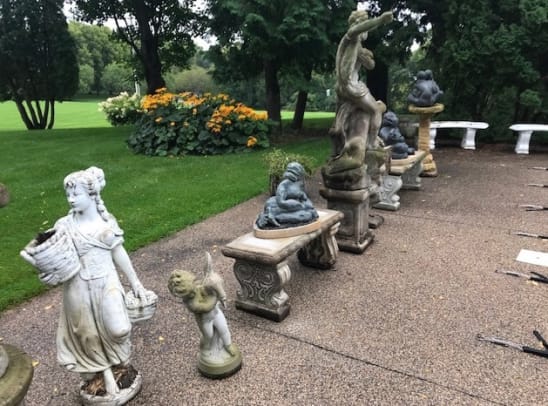 The home went up for sale for $12 million in June, two months after Irwins Jacobs took his own life and that of his wife in what police ruled a murder-suicide.
Among that were listed for sale include artworks and sculptures by artists including the French master Renoir and celebrated Mexican sculptor Francisco Zuniga, well as several pieces of art by Alexandra Jacobs herself.
There were also sets of china from Versace and Christian Dior, women's shoes from Chanel, and men's clothing from Armani, Gucci, and Ralph Lauren.
It's not clear if and when the estate sale go ahead.