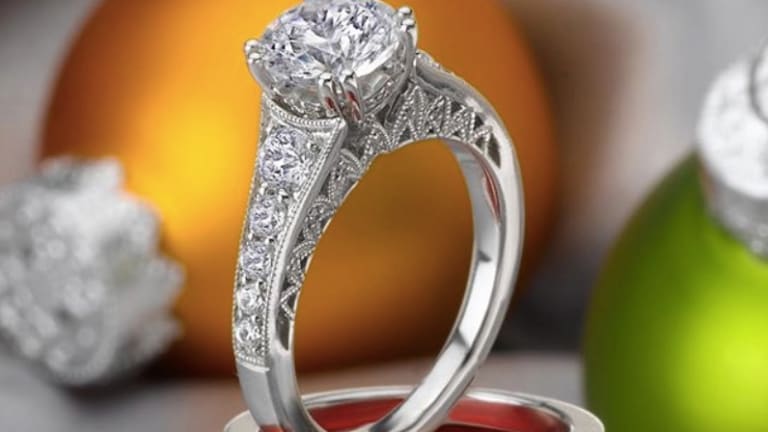 Family jeweler celebrates 34 years in downtown with storewide holiday sale
A tiny skyway shop with big sparkle, Gittelson Jewelers has a holiday tag sale you won't want to miss.
Gittelson Jewelers is celebrating 34 momentous years in business in the downtown Minneapolis skyway system, and is ending the holiday season with a bang.
If you take time to visit Gittelson Jewelers this month, you'll be met with a storewide tag sale offering gracious pricing on fine jewelry pieces perfect for Santa's gift bag.
Its also the beginning of engagement season and custom engagement ring design is on trend and a speciality at Gittelson Jewelers.
Gene Gittelson opened his store "Gittelson Jewelers" 34 years ago this past August and has been operating with his son, Michael Gittelson, for many years.
The father-son team has been accompanied for several years by their business manager, Molly Braun, who runs the day to day operations of the store.
The trio represents a family-run operation that engages in meaningful, face-to-face relationships with their clients that have spanned across generations.
Since its grand opening on Aug. 7, 1985, Gene Gittelson and family have been focused on creating memorable experiences and personal relationships with their clients, specifically in the engagement ring market.
The Gittelson family places their value to their customers on face-to-face interactions, specifically when consulting about diamonds, diamond rings and engagement transactions.
A mission-driven tradition of bringing their family, into your family - a tradition that can be handed down in generations just like your grandmother's original diamond ring.
"We are humbled and proud to be celebrating 34 years in downtown Minneapolis," Gene Gittelson says. "We hope you'll find an opportunity to visit us this holiday, to take advantage of our storewide tag sale and to make the Gittelson tradition, your tradition. "
Remaining relevant amid changing tastes
In today's market, Gittelson Jewelers recognizes the shift in online shopping and millennial preferences.
This tiny jeweler has watched newspaper ads and signs in the window transform into social media influence, digital footprints and targeted search engine marketing as more people are purchasing diamonds online and seeking better price points and custom made solutions.
Offering the ability to shop online with the small, family-run jewelry shop is an initiative that is offering more options every day to extend beyond their local and loyal customer base.
The Gittelsons have also carved out a niche in custom jewelry design and custom-designed engagement rings.
This offers their clients an (increasingly hard-to-find) in-person relationship interested in guiding and educating them about the dynamic choices involved with milestone fine jewelry purchases.
Custom engagement ring design can help take their clients' vision and transform it through CAD design to a finished representation of love from concept to "I do". 
You can find Gittelson Jewelers in the skyway at 110 South 7th Street, Suite 227. For more, check out its website or call (612) 339-5153.