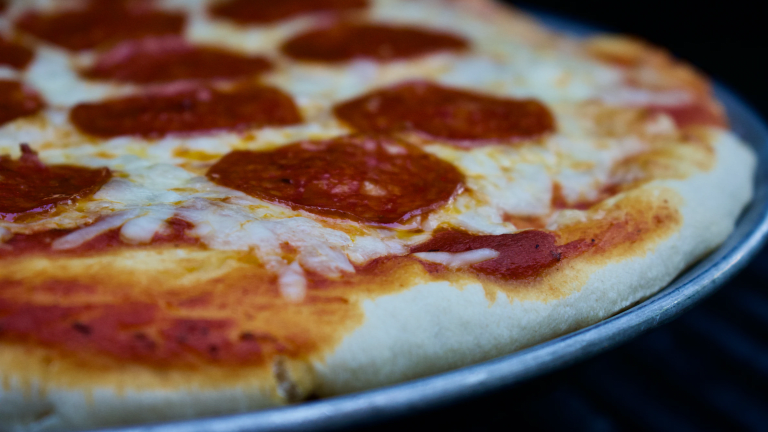 Family-owned, by-the-slice pizza shop opens in Prior Lake
Enzo's Pizza held its grand opening Wednesday.
A take-out pizza shop opened in Prior Lake this week, bringing New York-style, by-the-slice pizza to town. 
Enzo's Pizza owner Tricia Owens said the new restaurant is a family venture, with sons Tyler Owens and Jamie Owens Jr. — both veteran pizza chefs — working behind the counter. 
"We just decided it would be fun to open something of our own," Tricia Owens said, adding she her and husband raised their six sons in the Prior Lake community. 
Enzo's menu features a range of speciality pizzas and a build-your-own option. 
"The Fuogo" features pepperoni, sausage, banana peppers, jalapeño peppers, sriracha and mozzarella cheese over a homemade red sauce. "The Mama Mia" combines fig spread with Canadian bacon, red onion, spinach, mozzarella cheese and drizzle of olive oil. 
Sides include bruschetta and "pizza fries" and a gluten-free pizza crust is also available on the menu. 
The restaurant at 14129 Commerce Ave. NE held its grand opening Wednesday. 
Enzo's Pizza is open 11 a.m. - 10 p.m. on Sunday through Thursday and 11 a.m. until 11 p.m. on Fridays and Saturdays. Local delivery begins daily at 4 p.m.