Famous Milk Bar bakery hosts pop-up in Twin Cities - but only for a very limited time
The famous NYC spot is hosting a virtual pop-up bakery June 16-20.
A famed bakery from New York City's East Village is making its treats available in the Twin Cities - but only for a few days.
Milk Bar is hosting what it calls a "virtual pop-up" in Minneapolis and St. Paul. Rather than opening a physical location, the bakery will let Twin Cities customers order some of their renowned treats for delivery.
The items will only be available from Wednesday, June 16, through Sunday, June 20, 11 a.m. to 9 p.m. each day. Orders can be placed through Doordash, GrubHub, Caviar, Postmates or UberEats. The Twin Cities event comes after recent virtual stops in Dallas and Chicago, with Milk Bar saying these pop-ups are to help them scout potential future Milk Bar locations.
Here's a look at the available treats.
Milk Bar treats for Twin Cities virtual pop-up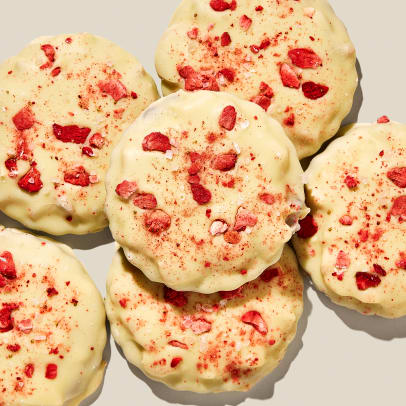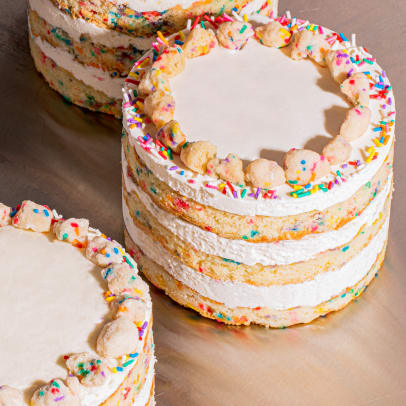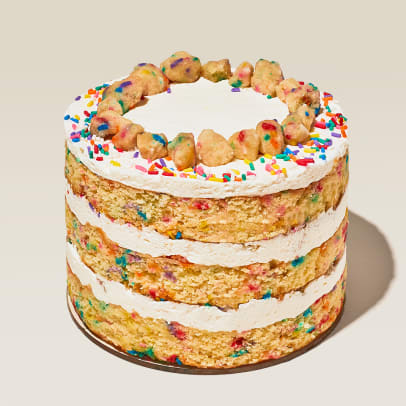 The menu for this limited-time availability in the Twin Cities includes:
Birthday Cake (6 inches, serves 8-12): A three-tiered, vanilla cake with frosty, crunchy crumbs and rainbow sprinkles
Strawberry Shortcake Cake (6 inch, serves 8-12): A vanilla cake with cream frosting, ribbons of strawberry jam and buttery shortcake crumbs
Milk Bar Pie: A "sticky, buttery, salty-sweet filling in a hearty oat cookie crust"
S'Mores Cookie Cake: A vanilla cookie cake with fudge brownie chunks, marshmallows, salty pretzels and crunchy graham
Birthday Cake Truffles (Dozen box): The birthday cake, but in single-bite form and covered in a white chocolate shell
Strawberry Shortcake Truffles (Dozen box): Again, the strawberry shortcake, but bite-size.
Cookies (6 count tins): A collection of Milk Bar's "signature" cookies, including one Compost Cookie®, one Cornflake Chocolate Chip Marshmallow Cookie, on Corn Cookie, one Blueberry & Cream Cookie™, one Chocolate Confetti Cookie, and one Confetti Cookie
Strawberry Shortcake Caramel Snaps (Dozen tin): Caramelized wafer, coated in caramel and shortcake bits, then dipped in white chocolate and topped with crunchy strawberry pieces.
You might notice the serving sizes. Milk Bar is only selling the treats whole, so people can have them for "outdoor summer celebrations." In addition, the baked goods will be available in limited quantities. 
Milk Bar was founded by James Beard Award-winning pastry chef Christina Tosi, who was also featured on Netflix's Chef's Table.