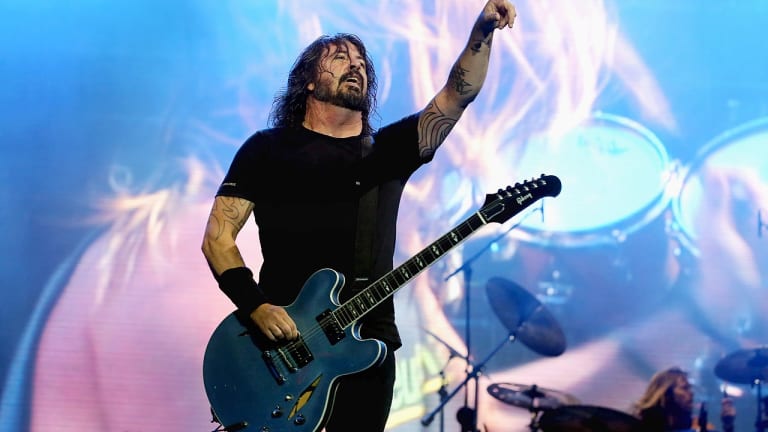 Foo Fighters abruptly cancel Huntington Bank Stadium show hours after announcing it
The band is looking for a new venue because of a disagreement over COVID protocols.
Excitement quickly gave way to confusion Tuesday morning for Minnesota Foo Fighters fans, who watched the just-announced Minneapolis tour date suddenly disappear from the band's schedule.
The Foo Fighters revealed details of their Live in North America 2022 tour Tuesday morning. It included an Aug. 3 stop at Huntington Bank Stadium in Minneapolis.
But before lunch time, the Twin Cities tour date on the ticket-selling website AXS abruptly disappeared, and the band edited its celebratory Facebook post to remove Minneapolis from the list.
The sudden change, initially made without explanation, left eager fans wondering what happened.
Just before noon, the band put out a statement through concert promoters Jam Productions. The show itself will still happen — just not at Huntington Bank Stadium. And a disagreement over COVID safety measures is apparently to blame.
It reads: 
"Due to Huntington Bank Stadium's refusal to agree to the band's Covid policies, Foo Fighters are not going to be able to play at that venue. We apologize for any inconvenience and are working on finding a suitable replacement — one that will prioritize the health and safety of everyone working and attending the show."
The Foo Fighters had said their concerts would require proof of COVID vaccination or proof of a negative test. The Jam Productions listing does not show a date at this time, and the venue is listed as "TBD." 
The University of Minnesota, in statement to Bring Me The News, said it "declined to change its existing protocols for large events," including Gophers football, noting its COVID rules "have been effective since implemented." 
The university has continually "prioritized the health and wellness of our community and beyond," the statement said, adding that "to state otherwise is misleading."
It continued:
Our on-campus policies related to vaccines, mask wearing, personal hygiene and other precautions are aligned with state and federal guidance. As a result, our University community is highly vaccinated (exceeding 95 percent) and has consistently experienced low infection rates compared to our campus' surrounding communities.
The university did make clear it encourages everyone to get vaccinated, wear a face covering while in a crowd, and follow other public health recommendations that are in place.