Minnesota Nice Homes: A home 30 mins from the metro, but feels like a country retreat
It's located just north of Stillwater, and comes with its own sauna.
This home in rural Washington County offers the best of both worlds: a taste of the Minnesota outdoors while being within striking distance of the Twin Cities.
The 4,000-square-foot can home be found at 14967 130th Street Lane North in May Township, about 7 miles north of Stillwater and around a half-hour from St. Paul.
While not on the shorefront, the house does come with its own access to Big Carnelian Lake, which is just a few hundred feet away.
As listing agent Judy Craig, of Edina Realty, explains, the house is a "private sanctuary" for those looking to get away from it all and sample the best of Minnesota's countryside, with the surroundings perfect for snowshoeing and cross-country skiing.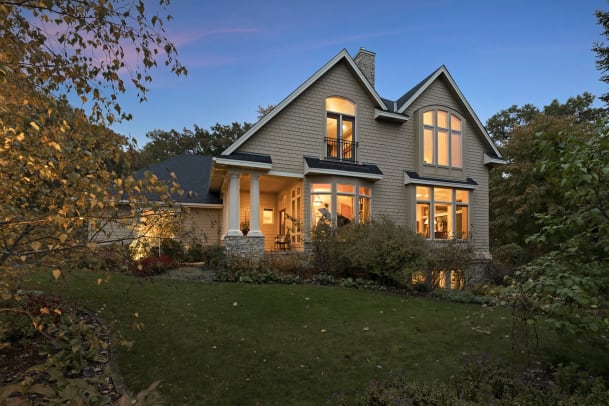 Then the lake comes into its own in the summer, where kayaking and boating is a popular pursuit among locals.
What's more, the house is itself like a country retreat thanks to the 6x6 sauna room it has on its lower level, and the patio spaces and large windows dotted around the home look out over nearby woodland.
The house has four bedrooms across three floors, as well as 2.5 baths, a family room and a game room.
It's on the market for $685,000, down $15,000 from the price it was in October. 
Judy Craig has the listing, she can be contacted at JudyCraig@edinarealty.com., or by phone 651-303-1200. Her website can be found here.