Gallery: Bloomington house has 133 showing requests in less than a day
This housing market is insane.
Looking for another sign of how ridiculous the Twin Cities housing market is right now? Here it is.
Joey Oslund, an agent with RE/MAX Results, says this house at 9809 Colorado Circle in Bloomington had 133 requests for "non-overlapping" showings within 24 hours of it hitting the market on Thursday, which in turn led to 142 in-person showings, and 40 more that were canceled.
It's just the latest sign that the housing market in the Twin Cities is currently off its rocker, as anyone who has been trying to buy in the metro area this spring can attest.
Already this year the Twin Cities have seen properties changing hands for well over asking price, with buyers having to go to increasingly desperate lengths to secure a purchase, with many paying in cash or agreeing to forego house inspections before sealing the deal.
In the instance of this Bloomington house, buyers had to be willing to accept the property "as is," meaning no negotiating over improvements that had to be undertaken before the purchase is complete.
But 133 requests for "non-overlapping" showings within 24 hours of a house hitting the market? Oslund says he's "never seen anything like this" in his 17 years in business.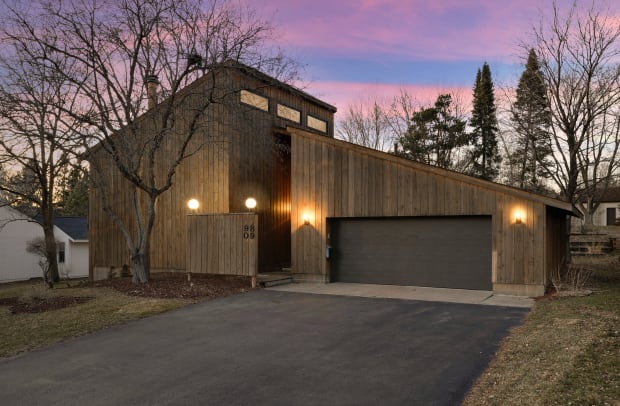 In the end, 32 competing offers were received with ten more turned away. Unsurprisingly, the house is now pending sale.
"Overall, this listing is a microcosm of the state of the housing market in Minnesota, and many other parts of the country," Oslund said. "Even though the home is located in a great neighborhood and has unique features to set itself apart from others in this similar price bracket, the amount of buyers for one listing is worrisome."
At $400,000, the house is priced right within the margin that is the most competitive at the moment.
The 1977 home has a distinctive, angular design at the front combined with a more traditional Mid-Century vibe at the rear, including a walkout basement.
A cavernous open plan living space on the main floor is the standout feature across the property's almost 3,000-square-feet, and it's located within the catchment area of highly-ranked Bloomington schools, and in close proximity to the Hyland Lake Park Reserve Recreation Area.
Nonetheless, the crazy response to its listing is just the latest symptom of a Twin Cities property market that has boomed during the pandemic, with fewer people putting their homes up for sale at the same time others are seeking more work-from-home friendly abodes.
The Minneapolis Area Realtors (MAR) and the St. Paul Area Association of Realtors said that at the end of February, there were 46% fewer houses for sale in the Twin Cities compared to the same time in 2020, which has seen the median price of closed sales rise to $314,000.