Gallery: Estate sale at Irwin Jacobs' Orono mansion this weekend
Irwin Jacobs took his own life after killing his wife Alexandra in April.
The estate of the late Irwin and Alexandra Jacobs will go up for auction this weekend.
The home of the millionaire businessman went up for sale for $12 million in June, two months after he took his own life and that of his wife in what police ruled a murder-suicide.
Starting Friday, the remaining contents of the Jacobs' lavish mansion and sprawling grounds in Orono will go up for sale in an estate sale by Minneapolis-based H&B Gallery.
Among the items up for sale include artworks and sculptures by artists including the French master Renoir and celebrated Mexican sculptor Francisco Zuniga, well as several pieces of art by Alexandra Jacobs herself.
There are sets of china from Versace and Christian Dior, women's shoes from Chanel, and men's clothing from Armani, Gucci, and Ralph Lauren.
Furniture includes "four beautiful dining tables with chairs," numerous sofas and upholstered chairs, two leather club chairs, and designer armchairs.
Jacobs estate sale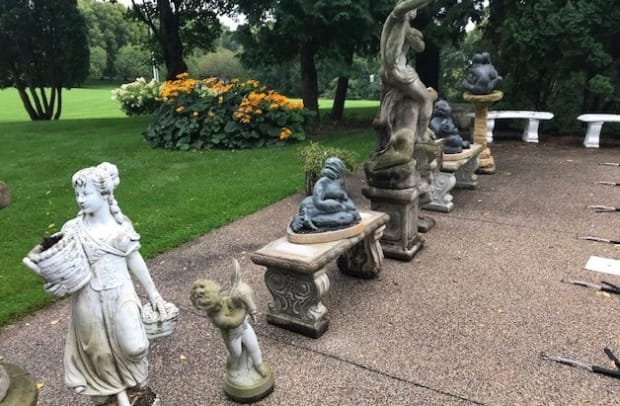 A Hammond "colonnade" electric organ and a Roland digital baby grand piano are up for sale, as are a selection of Asian pieces that include jade urns, and silver gilt and enamel figures.
Jewelry on the listing include gold necklaces, earrings, cufflinks and bracelets, "many baroque pearl necklaces and bracelets," and jade, lapis and turquoise, agate and semi-precious necklaces.
The gates to the private estate at 1700 Shoreline Drive in Wayzata open at 8 a.m. Friday and Saturday, and at 10 a.m. Sunday and Monday.
A lottery drawing for entry numbers will be held at 9:30 a.m. on Friday only.
You can find more photos here at the estate sale listing.