Gallery: Mansion on Summit Avenue has been converted into a boutique hotel
The Davidson is now taking bookings.
A 105-year-old mansion on St. Paul's historic Summit Avenue is now the latest boutique hotel to open in the Twin Cities.
The luxury home at 344 Summit Avenue is now known as The Davidson, a hotel with eight "opulently appointed" guest suites, five of which offer views of downtown St. Paul.
The hotel's name has been taken from the Davidson family, who originally commissioned the home in 1915.
Watson Davidson, who amassed a fortune working in real estate for the Great Northern Railway, lived in the home until his death in 1954, and in 1961 it passed into the ownership of the College of Visual Arts.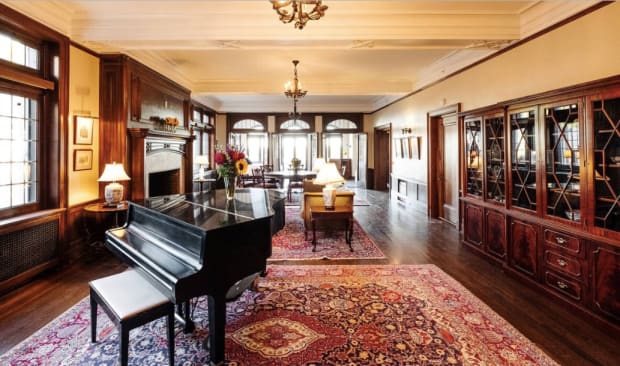 The home was bought by Commonwealth Properties in 2013, with the company setting about a renovation that turned it into The Davidson.
John Rupp, the owner of Commonwealth Properties, says the hotel is perfect for corporate executives or celebrities appearing at events in St. Paul, given that it offers privacy not necessarily guaranteed by downtown hotels.
The hotel can also be rented out by groups, for example for weddings and family reunions. Guests are able to bring food and drink into their rooms, each of which is equipped with a kitchen or kitchenette.
Guests are also given breakfast vouchers to be used at nearby restaurant Bon Vie, and they can also get a free drink at W.A. Frost & Company and The Commodore Bar and Restaurant.
Room rates range from $249 to $449 per night, with the hotel opened 365 days a year. You can find out more by calling 651-560-2009 or by emailing reservations@thedavidsonstpaul.com.