Gallery: Restoration Hardware's new Edina showroom is a rich person's playground
The newly-built 60,000-square-foot showroom opened earlier this month.
Set in a 60,000-square-foot mansion on Edina's France Avenue, Restoration Hardware's new flagship store is unlike anything else you'll find in Minnesota.
Fittingly called "RH Minneapolis, The Gallery," the experience is akin to wandering through a museum, with each floor containing specially curated decor and furniture installations, finished off with marble statues and lit by spectacular crystal chandeliers.
The centerpiece of the building is a grand double floating staircase that brings shoppers from the RH Interiors Collection on the first floor, to the RH Modern furnishings, lighting and decor on the second, and the full-service, glass-enclosed restaurant and bar on the third, which itself opens out onto a "landscaped" rooftop park.
It opened its doors at the beginning of the month, closing its showroom at The Galleria across the street as a result.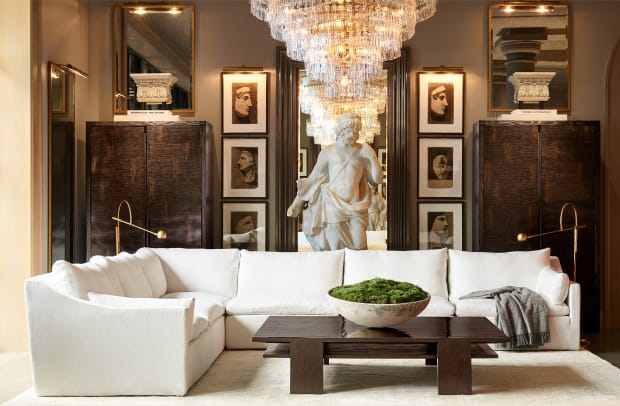 RH Chairman and CEO Gary Friedman says the store represents a "prototype for the future" of its retail efforts, saying: "It's a space that blurs the lines between residential and retail, indoors and outdoors, home and hospitality - an experience that activates all of the senses and can't be replicated online.
"We are honored to bring this innovative new concept to the Twin Cities."
Anyone who's ever browsed an RH catalog or taken a look at its website will know you need some serious cash to be a regular RH shopper.
But if you're just planning on browsing and having a meal and drink at the Rooftop Restaurant, you'd best be prepared for the prices too.
Its entrees range in price from $20 to $53, including the RH Burger comprising sharp American, pickles, onion, and Dijonnaise for $24. On the drinks side, its coffees start at $4, its beers at $9 and its glasses of wine at $15.
Check out some of the food on offer.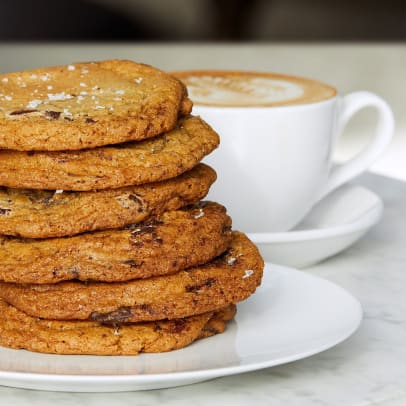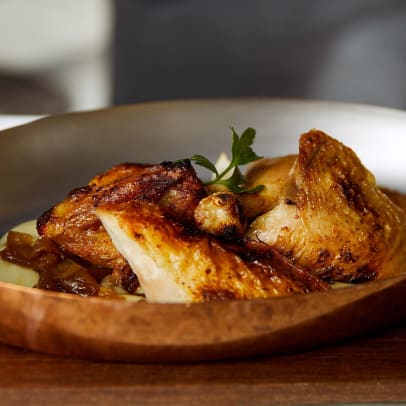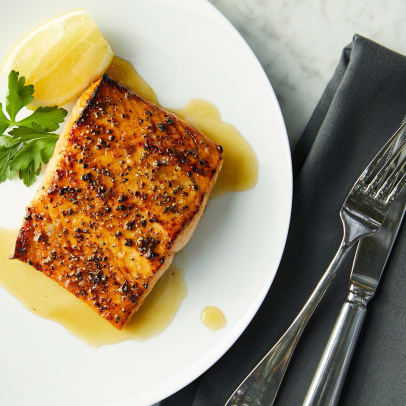 You can find the new Restoration Hardware showroom at 6801 France Av. S., Edina.