Gallery: Stillwater's historic Ivory McKusick House on the market for $775K
The home was built in 1878 and features modern amenities.
A historic home in Stillwater with views of the Lift Bridge is on the market for $775,000, reduced Tuesday morning from $825,000.
The four-bedroom, three-bathroom home, known as the Ivory McKusick House, was built in 1878. It's located in Stillwater's North Hill neighborhood at 504 2nd St. N. Wendy Gimpel of Keller Williams Premier Realty has the listing. 
The home is on the National Register of Historic Places, with the listing noting McKusick was a local lumberman and surveyor whose brother platted Stillwater and founded the city's first sawmill.
It's known as one of Stillwater's gems and is featured in historic publications and included on tours, with the listing noting the home is the best of both worlds — historic charm with updated features. 
Here's a look inside: 
504 2nd St. N, Stillwater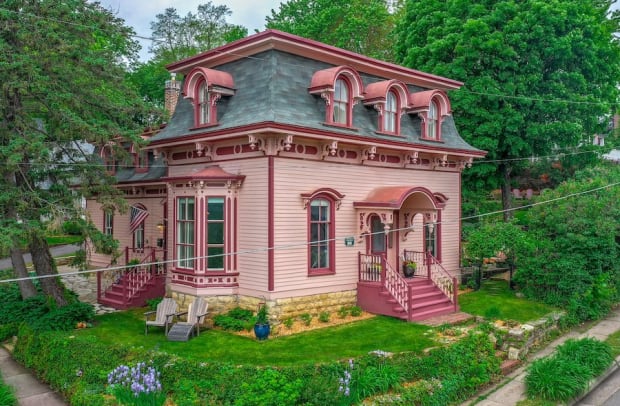 "The property is perfect for a couple or family who want to have amazing views and be close to downtown while also desiring a stunning historical Stillwater home," Megan Arney, Gimpel's assistant, told Bring Me The News. 
The exterior of the home has new landscaping, concrete work, a hot tub and the barn was "completely renovated down to the studs," the listing says. Interior updates include electrical work, a kitchen renovation, new flooring and renovated bathrooms.