Gallery: The 'Creepy Doll' contest is back, and creepier than ever
Welp, there goes any hopes of sleep tonight.
With Halloween just days away, there's still time to vote on a selection of dolls so creepy they give Annabelle a run for her money.
The History Center of Olmsted County had a viral hit on its hands when it launched the first of its Creepy Doll Contests last year, and has revealed the lineup for this Halloween's contest.
You can vote for your favorite by commenting on the History Center's Facebook page (at the bottom of the story) with the number associated with the picture.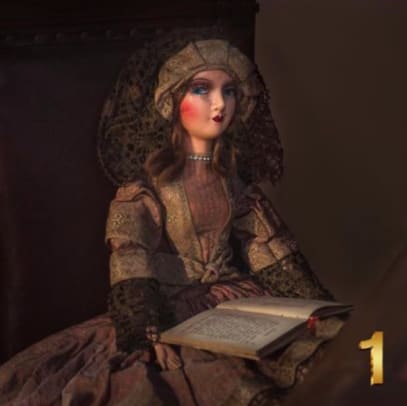 And if you have nerves of steel, you can go and have a look at them in person at the museum in Rochester, which is open Tuesday to Saturday, 9 a.m. to 5 p.m.
The winner of the contest will be announced during the museum's virtual Creepy Doll Cocktail Party on Halloween night.