Gallery: The Local opens its new location in St. Louis Park's West End
The downtown Minneapolis pub is expanding.
Fans of The Local in downtown Minneapolis now have a new location to sample its Irish fare, now that it's opened a new location in St. Louis Park.
The bar and restaurant owned by Cara Irish Pubs opened its second Twin Cities location last week in St. Louis Park's West End.
The Local made its name in its cavernous quarters on Nicollet Mall in downtown Minneapolis, but has now expanded to take over the home of what was Cooper Pub, which was also owned by Cara Irish Pubs.
As CityPages notes, Cooper underwent a remodel in its transition to becoming The Local, with most of the decor – including hand-cut floor tile – imported from Ireland and assembled by an Irish crew.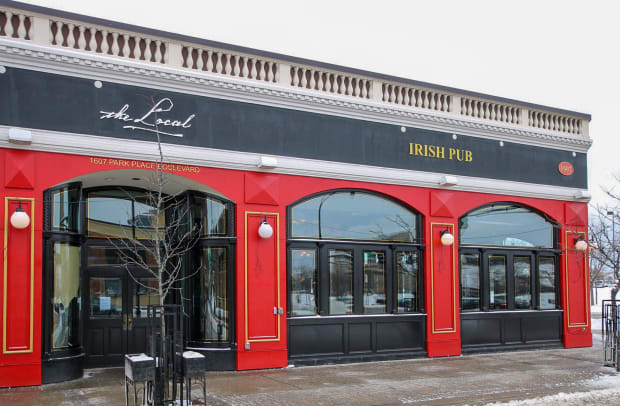 Cara also owns well-known Twin Cities Irish pubs Kieran's in Minneapolis and The Liffey in St. Paul, but it's The Local for which it'll mostly be known henceforth.
The St. Louis Park outpost is the second of what CEO Peter Killen hopes will be 10 Local-branded pubs in the metro area over the coming years, according to the Star Tribune.
The Local's West End menu includes the likes of corned beef poutine, fish and chips, and the Vincent Burger that is the creation of Cara's culinary director, Vincent Francoual, formerly of Vincent: A Restaurant.