Garrison Keillor's mansion is on the market again, after another price cut
The former MPR host has long moved out of the Summit Avenue property.
Garrison Keillor's St. Paul mansion is once again on the market after another price cut.
The 10,207-square-foot home at 294 Summit Avenue went on the market for $2.5 million last January, before the price was reduced to $2.15 million this past summer.
Per CityPages, the house then disappeared from the market, only to pop up again this week with an asking price of $1.95 million.
That's less than the $2.15 million that Keillor paid for the property in March 2008, just before the property crash.
It appears to have new listing agents as well, Joyce and Ralph Peterson of Coldwell Banker Burnet.
Here's a Spacecrafting photo gallery from the story we ran last year, when we spoke with then listing agent Daniel Duddingston of Keller Williams Realty.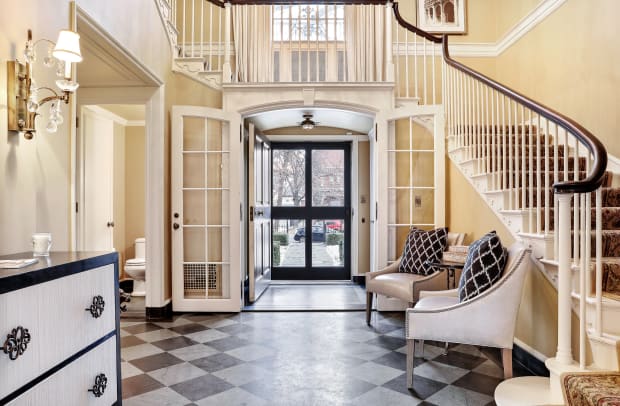 The space comprises 6 bedrooms, 4 of them en-suite, with 9 total bathrooms and a mother-in-law's apartment on the third floor with its own kitchen.
Standout features include the wood-paneled billiards room, and the wood-paneled office where the former Prairie Home Companion host would do much of his writing.
Keillor and MPR went their separate ways in 2017, after he was accused of "inappropriate behavior" by a former co-worker.
Keillor and his wife moved out of the Summit Avenue with the Star Tribune reporting at the time they downsized to a condo near downtown Minneapolis.
Looking to buy a home? Check out our directory of local realtors.