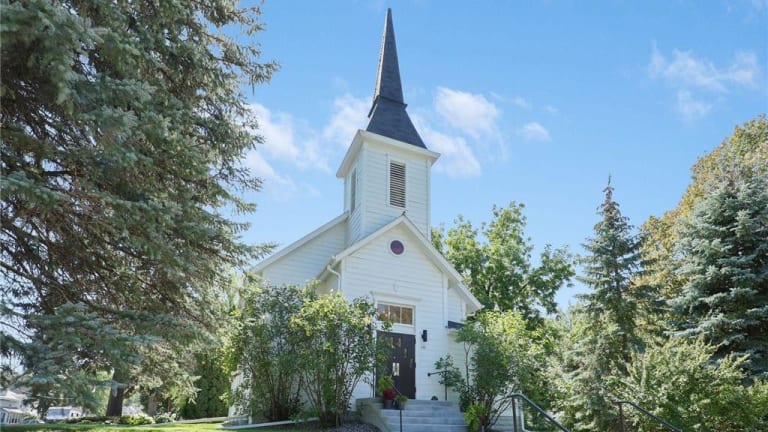 Gallery: Historic church renovated into home is on the market for $248,000
The church-turned-home offers an open floor plan in the heart of Howard Lake.
A home that's in a former historic church in Howard Lake is on the market for $248,000. 
The 1,528-square-foot church was built in 1875 and has been completely renovated into a single-family home with one non-conforming bedroom and two bathrooms. 
The property at 600 9th St. in Howard Lake offers an open floor plan, vaulted ceilings, hardwood floors, a second kitchen, a lower-level recreation room. Mike Taylor of Pauling Homes Team with Keller Williams Realty Elite has the listing. 
Have a look inside: 
600 9th St., Howard Lake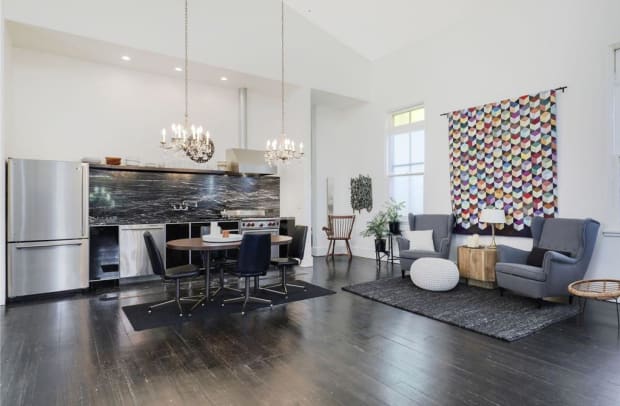 "The work done on this home has been a labor of love for the owner (Julee Taylor). She has turned an old vacant church into a very unique and inviting living space," Mike Taylor told Bring Me The News.
Julee Taylor, an architect, has owned the property for 15 years. She's always wanted to save an old building and turn it into a home, and bought the church from the congregation nearly sight unseen while sitting at her desk in San Francisco in 2005.
She rented to the church for nearly a year before she uprooted her life and moved to Howard Lake to restore and renew the building, running her architecture firm and vintage furniture business from the property.
Her favorite aspects of the home are the "incredible history" in the 150-year-old building. All but two of the church pews were auctioned off to previous members during the congregation's move, but one of the pews will stay with the property, Julee Taylor says. 
"The property was a church for most of its life, and has only been a residence for the last 15 years. Much of the historical character on the exterior has been saved as have the floors, steeple and bell," Julee Taylor told BMTN. "I also love the large windows and the high ceilings. The windows let incredible morning and afternoon light into the open space which makes the space glow."
During the renovation process, Julee Taylor filled up nine 30-yard dumpsters with the four layers of flooring, wallboards and ceilings that were layered over the original structure. 
"The current floor is the original hemlock subfloor and the ceiling is the original wood beadboard. All of the other walls and finishes have been upgraded," Julee Taylor said, noting the bronze bell in the steeple is in "very good working order."
She says the one-bedroom home would be perfect for a "creative, a young family, older couple or anyone looking for a unique space that is mostly open and nicely finished with modern updates."
Located in Howard Lake, the home sits in the middle of a small farm town that's highly walkable and has a lake nearby, she said.