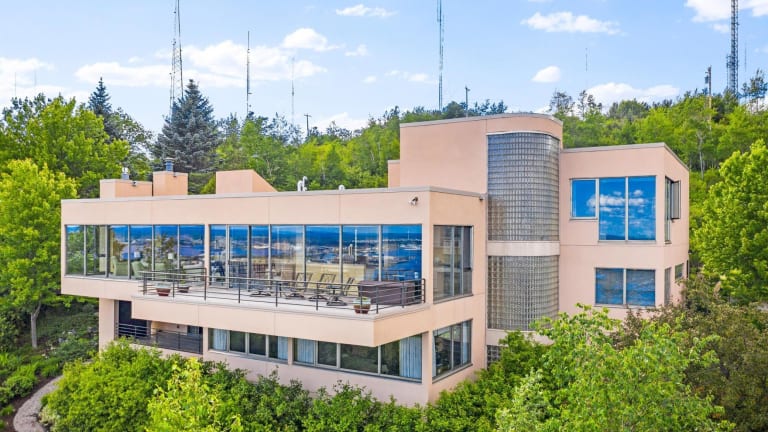 Gallery: Home with panoramic views of Duluth, Lake Superior on the market for $1.49M
The house took 18 months to build.
A custom-built home that sits on solid rock high above Duluth is for sale for $1.49 million. 
The three-bedroom, three-bathroom home at 415 W Skyline Pkwy. in Duluth was custom built by the current owners, Mitch and Elva Sill, in 1991 as a retirement property. Susan Dusek and Chad Watczak of Edina Realty have the listing.
"You have the feeling of a treehouse when you're in this home because you're above the trees looking down at the lake," Dusek told Bring Me The News. "You can hear the concerts in Bayfront and have a front-row seat to the Fourth of July fireworks. Your views include seeing the south shore of Wisconsin, and you can truly see weather patterns coming across the lake."
Have a look inside: 
415 W Skyline Pkwy., Duluth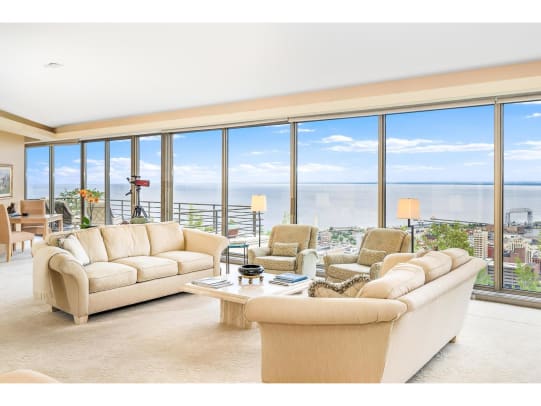 "It was a very difficult project. It took 18 months to find a builder and someone to even put in a road to access the property. He found 2 other families to build on this ridge and that helped differed some of the high costs. All three properties are built on solid rock," Dusek said. 
Dusek notes this home is built with stucco siding, commercial-grade windows and a flat roof, which helps it withstand strong wind and weather coming off Lake Superior. Many who build homes with lake views use wood siding and a shingle roof, which then get damaged with the strong lake winds.