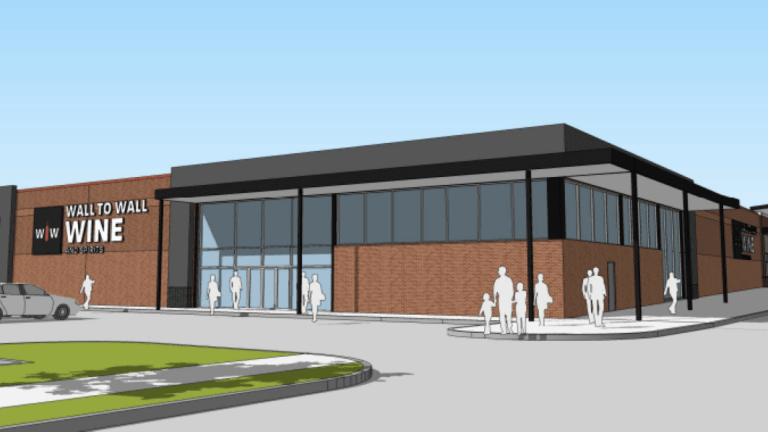 Hy-Vee seeking to open grocery store, liquor store in Bloomington
The city will consider the plan next month.
A Hy-Vee grocery store and liquor store could be coming to Bloomington's Southtown Shopping Center. 
The Iowa-based grocery store chain that has been quickly expanding its footprint in the Twin Cities in recent years has submitted development plans to the City of Bloomington. 
According to city documents, Hy-Vee is planning to demolish multiple buildings, including the Herberger's that closed years ago, to build a 132,500 square foot grocery store, as well as a 26,000 square foot liquor store to house Hy-Vee's Wall to Wall Wine and Spirits concept. Next to the liquor store will also be a 21,000 square foot retail store that is still to be determined. 
Here's a map of the proposed development: 
Hy-Vee announced its new Wall to Wall Wine and Spirits concept in early August, saying it aims to provide a "best-in-class wine, spirits and beer selection in a modern, standalone format that enhances customer experience."
These stores will feature a "large selection" of wine, spirits and craft beer, a news release said. 
The first Wall to Wall Wine and Spirits locations were announced for Nebraska and Iowa. 
The Bloomington Planning Commission is slated to consider the plans for the development at the Southtown Shopping Center on Oct. 7. The Bloomington City Council is expected to take final action on the proposal on Oct. 25. 
Bring Me The News has reached out to Hy-Vee for comment and more information.