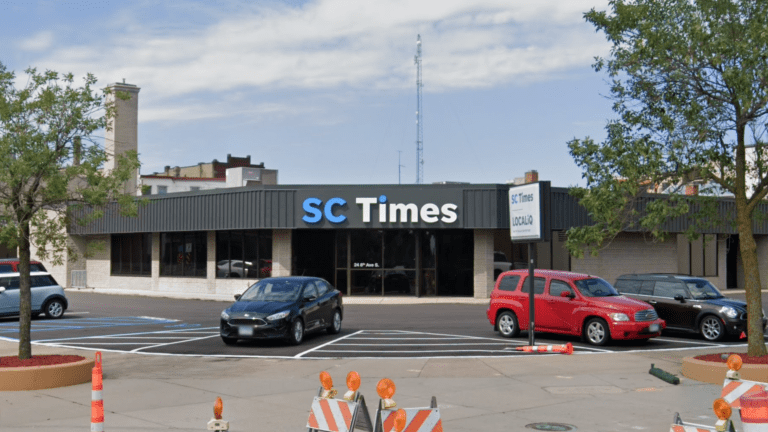 Last remaining St. Cloud Times reporter leaving for new Forum Communications rival
The St. Cloud Times has been decimated by reporter departures and cuts by parent company Gannett.
The last remaining reporter at the 93-year-old St. Cloud Times newspaper is leaving for a rival being launched by Forum Communications.
Education reporter Abdulla Gaafarelkhalifa announced Tuesday that he is joining St. Cloud LIVE on Feb. 1. The new site marks an expansion from Fargo-based Forum, which counts the Rochester Post Bulletin, Brainerd Dispatch, and the Duluth News Tribune among its publications.
Gaafarelkhalifa will be joined by another former St. Cloud Times reporter, Stephanie Dickrell, in launching St. Cloud LIVE, with Forum Comms reporting "additional staff will be added in the coming months."
The outlet will be free to readers and will cover St. Cloud news, weather, sports, and business news. 
It marks yet another blow to the St. Cloud Times, with Gaafarelkhalifa the last remaining name on its newsroom directory.
Axios reported in December that the newspaper has been decimated by layoffs and buyouts imposed nationally by parent company Gannett, and as of early December just three reporters remained – all of which will have left by Feb. 1.
MPR News previously reported that the St. Cloud Times newsroom had 36 employees as recently as 2014.
When asked how it will put out newspapers with zero newsroom staff, a Gannett spokesperson said: "The St. Cloud Times has deep roots in central Minnesota, and we remain committed to providing resources to our newsroom by actively recruiting for editorial positions and relying on our USA TODAY Network to ensure continued coverage."
Announcing the expansion to St. Cloud, Forum Chief Content Office Mary Jo Hotzler said: "St. Cloud, from a geographical standpoint, makes sense. But more than that, we are deeply committed to local journalism and see a need in St. Cloud."
In a tweet, Gaafarelkhalifa said: "It's expected that there will be no onsite reporters for the St. Cloud Times for at least a little while," adding that he can't speak "independently" on his departure for now.