Lou Nanne's steakhouse has a new name and revamped menu
Customers wanted something more casual, apparently.
Not even two years into its life, Lou Nanne's steakhouse in the Twin Cities suburb of Edina is getting a new name.
The restaurant will now be known as Tavern23, according to a news release, and will feature an "expanded menu" with shareable plates plus a "lively bar." 
Lou Nanne's opened off 494 and France Avenue in early 2016, with the former North Star and NHL Hall of Famer saying he wanted something like Don Shula's steakhouse in Miami.
Here's a short look inside: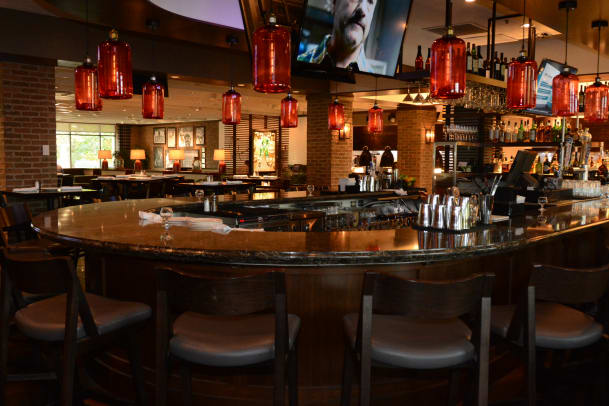 What's on the new menu
Lou Nanne's served breakfast, lunch and dinner – Tavern23 will nix the breakfast, with a full bar plus lunch and dinner options starting at 11 a.m. weekdays (happy hour deals in the afternoons) and 10 a.m. weekends. 
The lunch menu includes a lot of the burgers and sandwiches you'd expect in the $11-$16 range, plus wood-fired pizzas, sushi, salad, a collections of house specials and more.
The dinner menu has much of the same, but adds some fancy fish and steak options, such as the New York Strip for $32.95.
The announcement about the rebrand says the menu options "emphasize local ingredients, bold flavors and from-scratch recipes."
Nanne is still a presence, of course. Tavern23 is a reference to Nanne's jersey number of, yep, 23. And the menu features his wife's Nanne's Bolognese.
Michael McDermott, Nanne's partner in the venture and CEO of McDermott Restaurants, said in the release that customer feedback showed the steakhouse might have been too swanky. 
Diners "were looking for a more casual experience with a wide-variety of menu offerings for lunch, happy hour and dinner,"McDermott said.
Tavern23 is open now. You can make a reservation through its website or OpenTable.