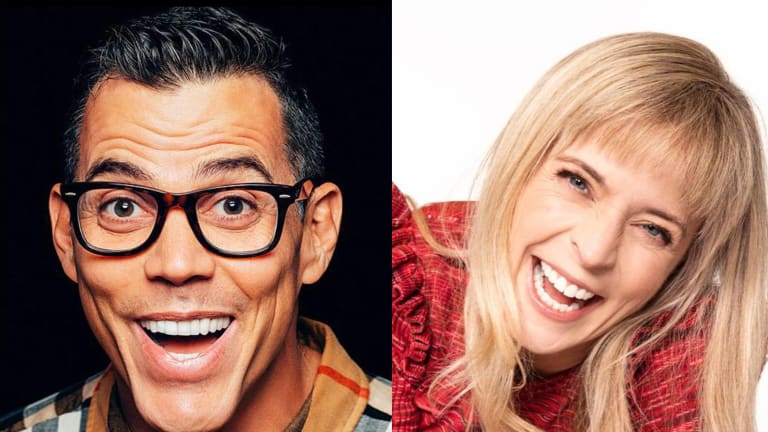 Minneapolis Comedy Festival returns; lineup includes Steve-O and Maria Bamford
The 6-day festival will return in June after a two-year, pandemic-related hiatus.
The Minneapolis Comedy Festival is returning after two years, with 16 different acts over a weeklong event.
The festival announced its return Wednesday after a two-year, pandemic-forced hiatus, and also revealed its lineup. Acts scheduled for the festival include Jackass' Steve-O and Minnesota's-own Maria Bamford.
Shows will take place over the course of a week, June 13-19. 
Most of the shows will happen at The Assembly at the Women's Club of Minneapolis next to Loring Park, though Eddie B. and Charlie Berens will perform at the State Theatre, and Mark Normand, Ari Shaffir and Bamford will perform at the Pantages Theatre. 
Tickets for some acts are on sale now, while others will go on sale Friday, according to the festival's website. Find ticket details here.
Here's the full lineup (shows are at The Assembly At The Woman's Club unless otherwise stated).
June 13: Pinky Patel: Hello My Priends Tour 
June 14: An Evening with JR De Guzman
June 15: Steve-O: The Bucket List Tour
June 16: Josh Wolf
June 16: Mark Normand: All Over The Road Tour (Pantages)
June 16: Eddie B: Teachers Only Comedy Tour (State Theatre)
June 17: Donnell Rawlings
June 17: Matteo Lane
June 17: Ari Shaffir: The Wrong Side of History Tour (Pantages)
June 18: Jared Freid 
June 18: Sal Vulcano (Pantages)
June 18: Charlie Berens: Midwest Survival Guide Tour (State Theatre)
June 18: Chris Redd – Why Am I Like This?
June 19: That's Messed Up: An SVU Podcast
June 19: Dusty Slay and Brian Simpson Live
June 19: Maria Bamford (Pantages)