Minnesota Nice Homes: A modern masterpiece on Lake Superior
The $4 million compound is surrounded by dramatic wilderness.
Perched on the cliffs above Lake Superior, this stylish Silver Bay home manages to blend into its surroundings despite its enormous size.
Comprising an ultramodern main residence, a guesthouse, a treetop art studio and two private buildings across 7.5 acres of North Shore land, Palisade Retreat has hit the market for $3.995 million.
Usually, building a property with 7,200 square foot of space on land surrounded by pristine wilderness would spark fears of a "McMansion."
But the 2011-built Palisade Retreat was designed with nature in mind, with its wood-paneled exterior and liberal use of glass blending into the surrounding wilderness, in what listing agent Ross Melby describes as a "synchronized symphony of elegant lines and modern flair."
Inside, you'll find one of the finer modern takes on classic, Minnesota log cabin living in the state.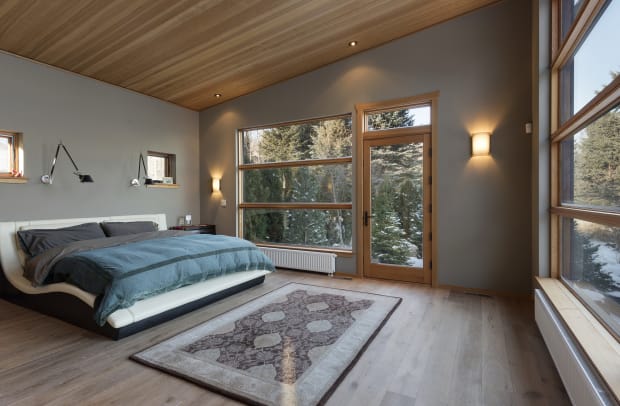 Comprising four bedrooms and five bathrooms across the properties, the main residence also houses a stunning spa, complete with a steam shower, a sauna and a small pool for a truly Scandinavian experience.
It could well be a future home for the lucky buyer, though Melby notes that there is also a possibility for future development on the land that could pave the way for the building of several lake-front homes on the compound.
Ross Melby of Lakes Sotheby's International Realty has the listing. He can be reached at 612-300-4145 or by emailing ross.melby@lakesmn.com.