Minnesota Nice Homes: Check out the Minneapolis house refurbished by Nicole Curtis
The DIY Network star spent several years renovating the Hillside Avenue project.
We told you earlier this week that the North Minneapolis house renovated by TV's Nicole Curtis had hit the market, well now we've got the pictures.
The pictures have kindly been made available to us by photography company Archi-Pix, which took the images of the refurbished home at 1522 Hillside Avenue North.
The 2,765-square-foot house hit the market this past week for a price of $425,000, which comes after major renovation that saw it stripped down to its wall studs and restored.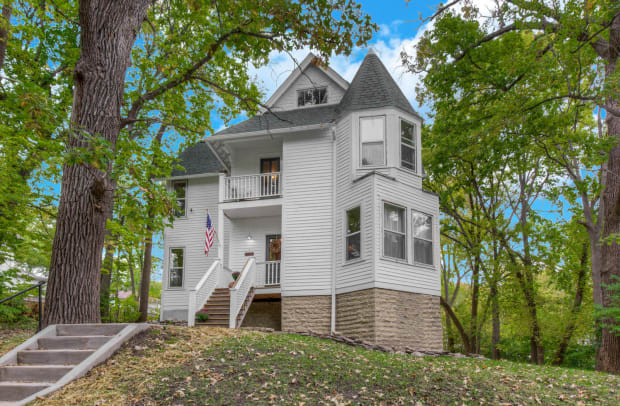 The 1884 property was bought by Curtis in 2013 for $2 from the City of Minneapolis, and what followed was a long-running feud between Curtis and the city over the rehabilitation of the house.
The house comprises 5 bedrooms and 2.5 baths, as well as a tuck-under 2-car garage.
Curtis and her team installed new HVAC, electrical, and plumbing systems, and refinished the hardwood floors that are seen throughout.
It offers views of downtown and its "over-sized tree lot" from the patio, which can be accessed via the kitchen.
Curtis is herself the listing agent for the property. If you're interested, you can find more information about arranging a viewing on the Keller Williams Integrity Realty site.
It has new HVAC, electrical and plumbing systems, vaulted ceilings, refinished hardwood floors, walk-in closets in the master suite and a tuck-under 2-car garage.