Minnesota Nice Homes: Frank Lloyd Wright-inspired home for sale for the first time
The Rochester home is on the market for $750,000.
The Grabow House, designed by Frank Lloyd Wright's chief draftsman, is on the market in Rochester for the first time ever. 
This "architectural masterpiece" at 1805 Westwood Court SW has a list price of $750,000, with Jessica Buelow of Edina Realty, who has the property listed, saying the home is perfect for "Someone with an understanding and appreciation for mid-century modern design with the desire to preserve."
1805 Westwood Court SW, Rochester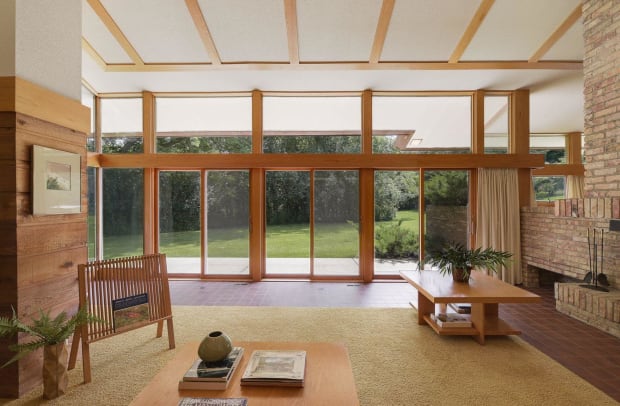 The 2,180 square foot home, which has three bedrooms and three bathrooms, was designed by John Howe, Wright's draftsman for 25 years, and built for Dr. Jack Grabow. It's the first time it's being offered for sale, Buelow said.
"This home is the epitome of 'less is more' conceptualized well before its time," Buelow said. 
"The sensible, organic architecture and natural materials are timeless. It is a home that amazes – the woodwork, the pocket doors, the hidden storage, the private setting. Perfection."
The one-story, single-family home was built in 1970 and sits on more than 2 acres, with the advertisement noting every space in the home is maximized with built-in storage and shelving throughout the home.
Click here for additional listing information and to contact Realtor Jessica Buelow.