Minnesota Nice Homes: Garrison Keillor's Summit Ave home is yours for $2.5M
The former radio host's sprawling estate is on St. Paul's most historic street.
After its sale was hinted at in the fall, Garrison Keillor's Summit Avenue mansion is now officially on the market.
The former MPR host's sprawling, 10,207-square-foot former home at 294 on Minnesota's most historic street is available for a princely sum of $2.495 million.
Keillor and his wife recently moved out of the home, with the Star Tribune reporting they've downsized to a condo near downtown Minneapolis.
Listing agent Daniel Duddingston, of Keller Williams Realty, told BMTN the Georgian Revival home's location, on a bluff overlooking downtown St. Paul and the High Bridge at the back, "really sets it apart from other listings in this price range."
The space comprises 6 bedrooms, 4 of them en-suite, with 9 total bathrooms and a mother-in-law's apartment on the third floor with its own kitchen.
Check out the gallery below, with photos courtesy of Spacecrafting.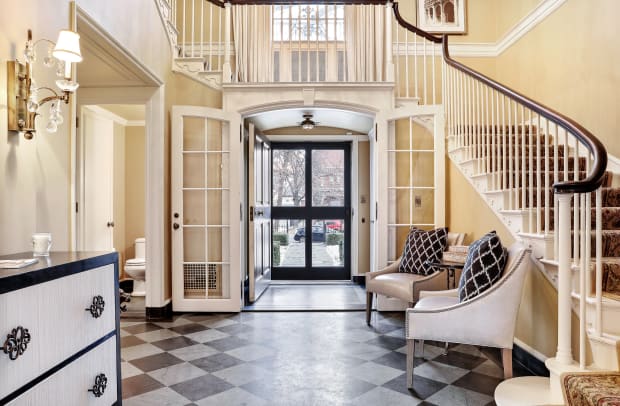 Standout features include the wood-paneled billiards room, and the wood-paneled office where the former "Prairie Home Companion" host would do much of his writing, telling the Star Tribune it was his favorite room.
Duddingston said that the expansive living room is perfect for entertaining, and just this past weekend was the setting of a private concert attended by more than 100 guests.
All the hardwood floors on the second floor, meanwhile, have been recently refinished.
Daniel Duddingston of Keller Williams has the listing. He can be contacted at 651-379-5252 or via his website.