Minnesota Nice Homes: Lakeside estate is a step back to a 'bygone era'
The Twinflowers estate is one of the most coveted locations in northern Minnesota.
This stunning lakeside estate offers luxury in the wilderness, located on the doorstep of the Boundary Waters.
The Twinflower estate, named after the flowers that bloom on the 143-acre property each summer, is on the market for $3.75 million and offers an opportunity for nature lovers, hunters and anglers arguably unrivaled in Minnesota.
Comprising six properties alongside two (yes, two) lakes just outside of Ely, the estate at 2032 Somero Road comes with 7,000 feet of sandy shoreline along Burntside Lake, a further 1,600 feet on Little Long Lake, and two islands.
Along with the shoreline and forest across its vast acreage, the estate comes with more than 3,500 square foot of property, much of it in its "stately" 4-bedroom, 3-bathroom main home built in 1940.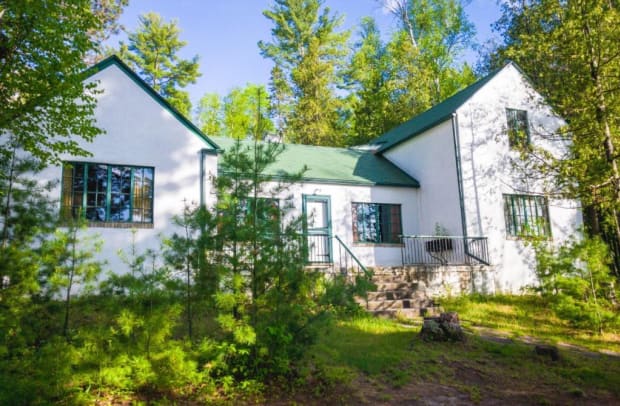 Andrea Zupancich describes the properties on the estate as a "step back in time to a bygone era," with the wood-paneled main home joined by two one-bedroom guest cabins with stone fireplaces, and a "rustic native field stone cabin" on one of the islands.
There's more, with two boathouses abutting Burntside Lake, one of which has sleeping quarters above it.
"Twinflower will bring you back to the day of understated elegance," Zupancich writes in the listing.
"There is no other opportunity like this in the area, let alone on these Lakes. This is a wonderful opportunity to create you own family legacy for generations to come, or even a corporate retreat, or private rentals."
Andrea Zupancich, of z'Up North Realty, has the listing. She can be contacted at (218) 827-2288 or by email andrea@zupnorth.com.