Minnesota Nice Homes: Mac-Groveland house has vintage appeal, modern luxuries
The 19th Century property was built for former St. Paul Archbishop John Ireland.
A piece of history with modern twists is up for sale in St. Paul's Macalester-Groveland neighborhood.
Located at 2116 Lincoln Avenue, near the University of St. Thomas, the 4,215 square foot home is on the market for $699,900.
The double-brick Queen Anne-style house was commissioned in the late 19th Century by the former Archbishop of St. Paul, John Ireland, with building completed in 1889.
While initially used as a single family home, it was believed to have been partitioned up into a boarding house for a number of years, before it was reverted to a single family home again.
It retains its vintage charm but with the benefits of classy modernizations, with several renovations and additions over the years including a sunroom, a finished basement, a new 2-car garage and the installation of solar panels.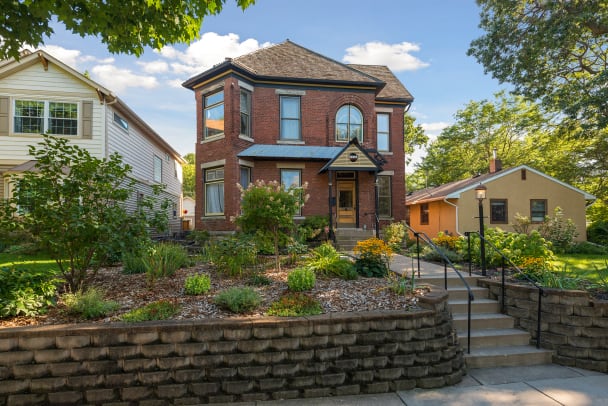 Owners Lisa Kohner and David Kigin are wistful about leaving what they thought would be their "forever home."
They're leaving to buy Lisa's childhood home from her mother, which is less than a mile away from Lincoln Avenue and to which they're adding a granny apartment for her mother to stay in.
"We've always loved this place," Lisa said of 2116 Lincoln. "And always considered it our 'forever home.' But my mother's not getting any younger, and she wants to stay in the place she's called home 40-plus years."
Natasha Cejudo of Edina Realty has the listing for 2116 Lincoln Avenue. She can be reached at 651-225-3919, or by email natashacejudo@edinarealty.com.