Minnesota Nice Homes: Pillsbury mansion in Minneapolis is a stone masterpiece
The 115-year-old home has a myriad of standout features.
While the Pillsbury estate on Lake Minnetonka is no more, there's another remnant of the famous flour family in Minneapolis that's very much alive.
The limestone, Tudor-revival mansion at 116 22nd Street East is just across Washburn Fair Oaks park from the Minneapolis Institute of Arts, in the Whittier neighborhood.
It holds a place in Minneapolis history, having been built in 1903 by Alfred Pillsbury, the only son of Pillsbury co-founder John S. Pillsbury.
It has stunning architectural features throughout, including a curved, quarter sawn oak staircase, while its lower level is filled with "secret passageways."
Also found on the lower level, among its many standout features, is a 17th Century library imported all the way from England.
This library leads to a room dubbed "The Vault," which it originally was, but has since been transformed into a small party room with an adjoining "Tequila Room."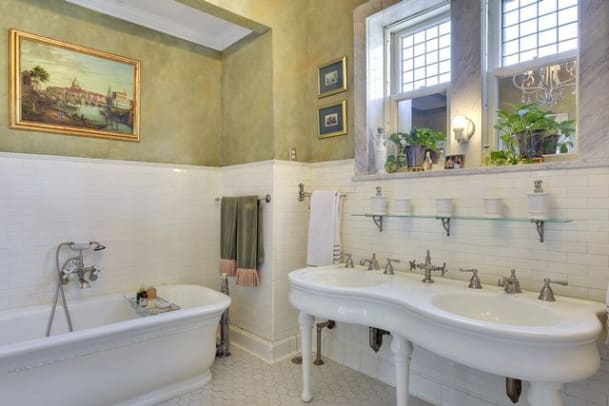 The Vault also provides access to the property's wine cellar through a pair of disguised entry doors.
The home's 10,600 square feet of floorspace includes six bedrooms, among them a sprawling master bedroom suite that has its own sitting room, full bathroom and a separate dressing room with a sink.
A second bedroom suite, meanwhile, comes with a bathroom and a kitchenette.
Looking for a home within a home? This one's got it on the third level, which has a private guest apartment with a bedroom, full bath, kitchen and living room.
For more information about the house, call Steve Havig at Lakes Area Realty at 612-874-1916 and by email steve@lakesarearealty.com.