Minnesota Zoo's drive-through experience is a short but sweet ride
The zoo is launching the drive-thru experience amid the ongoing COVID-19 shutdown.
With the future of the Minnesota Zoo at risk amid the ongoing coronavirus pandemic, it has taken to offering a drive-thru attraction to boost its earnings while the remainder of the park stays closed.
Called Beastly Boulevard, the experience launches on Wednesday, with the zoo charging $25 per car for members and $50 for non-members.
Bring Me The News had a chance to try out the route in a preview over the weekend, with cars directed via a staff-only entrance onto the footpaths typically used by the hundreds of thousands who visit the Apple Valley zoo every year.
The track takes you past zoo animals including bison, pronghorns, prairie dogs, bactrian camels, and into the farmyard area to see horses, cows, and goats.
Interspersed along the route are easy-to-read signs providing facts about the animals, and the occasional groan-worthy (for adults, at least) joke.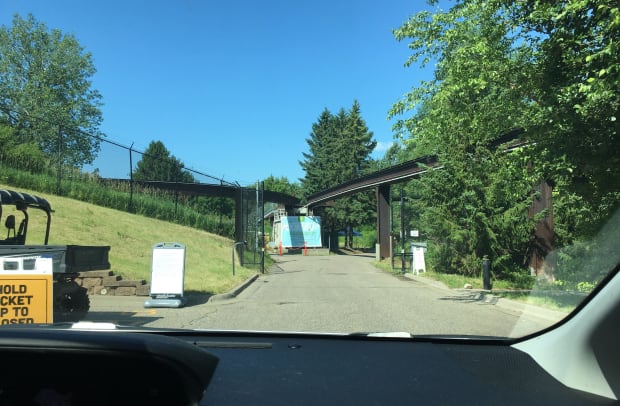 Is it worth $25/$50? Not really. The zoo says the ride takes about 30 minutes but we were out in 20. Some of the animals are relatively close – the llamas being one – but others are a little more distant.
Still, the speed limit is 4 mph so we felt comfortable letting the kids sit on our laps in the front passenger seat with the windows open, which is a novelty for them in and of itself.
And as the parents of two young children, we've found this summer to be a tough one entertainment-wise given that the pandemic has forced the closure of so many attractions. There are a dearth of options available for young kids, so we were just grateful for the change of scenery.
If you're going to do it, make it part of a wider day out. Pack a picnic, find a park or an area of open space to go afterwards – it'll make the $25/$50 outlay a little more palatable.
Ultimately the experience is about supporting the zoo, which is facing a funding crisis that has this past week seen it request a $6 million bailout from the Minnesota Legislature.
"The zoo needs the support of our community now more than ever, and by driving through Beastly Boulevard, you are supporting the zoo and the thousands of animals that we care for every day," Minnesota Zoo Director John Frawley said in a statement last week.
"We have been working hard to plan this experience and we are excited to be able to safely welcome guests back to the Minnesota Zoo in this unique way to reconnect with animals and nature."